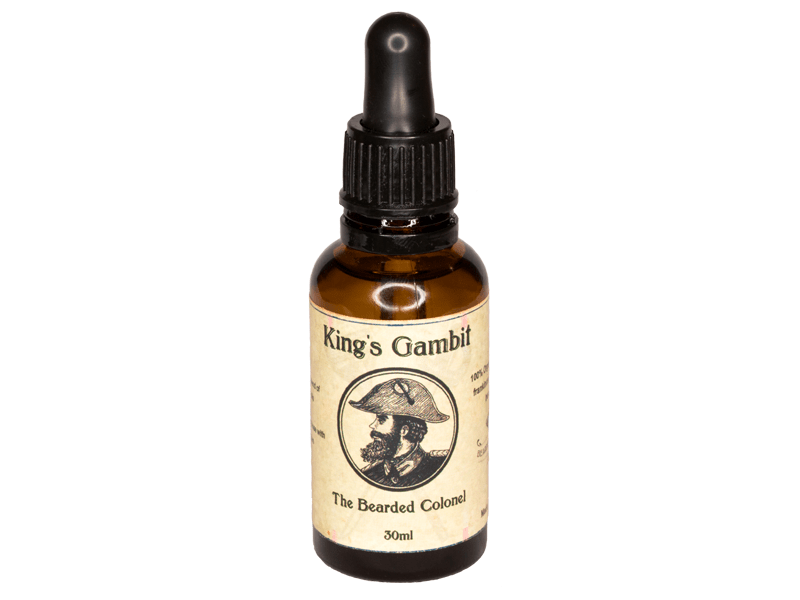 Bring out the noble man in you. This beard oil has been cultivated by months of research and made with only the finest natural blends of oils. Simply put, it is one of the best beard oils on the market. My beard oil is designed to be very lightweight and will help keep your beard orderly and conditioned. Being a lightweight blend, it won't weigh down your beard or feel greasy.
The only thing left is the fantastic King's Gambit fragrance. The scent is based on frankincense. A fragrance so classic and at times so rare, that it was one of the gifts carried by the 3 wise men; European kings and Roman emperors alike have surrounded themselves with this manly fragrance. It's passed the test of time, so you're sure to love it.
Directions: Apply 6 to 12 drops (depending on beard length) to your hand and work into beard before heading out the door. One 30ml bottle should last about 3 months.
Not suitable for those with nut allergies.
Dispatched next working day with free postage!