The UK's Longest Running Razor Subscription Service
Top of the line razors.Delivered for a fair price.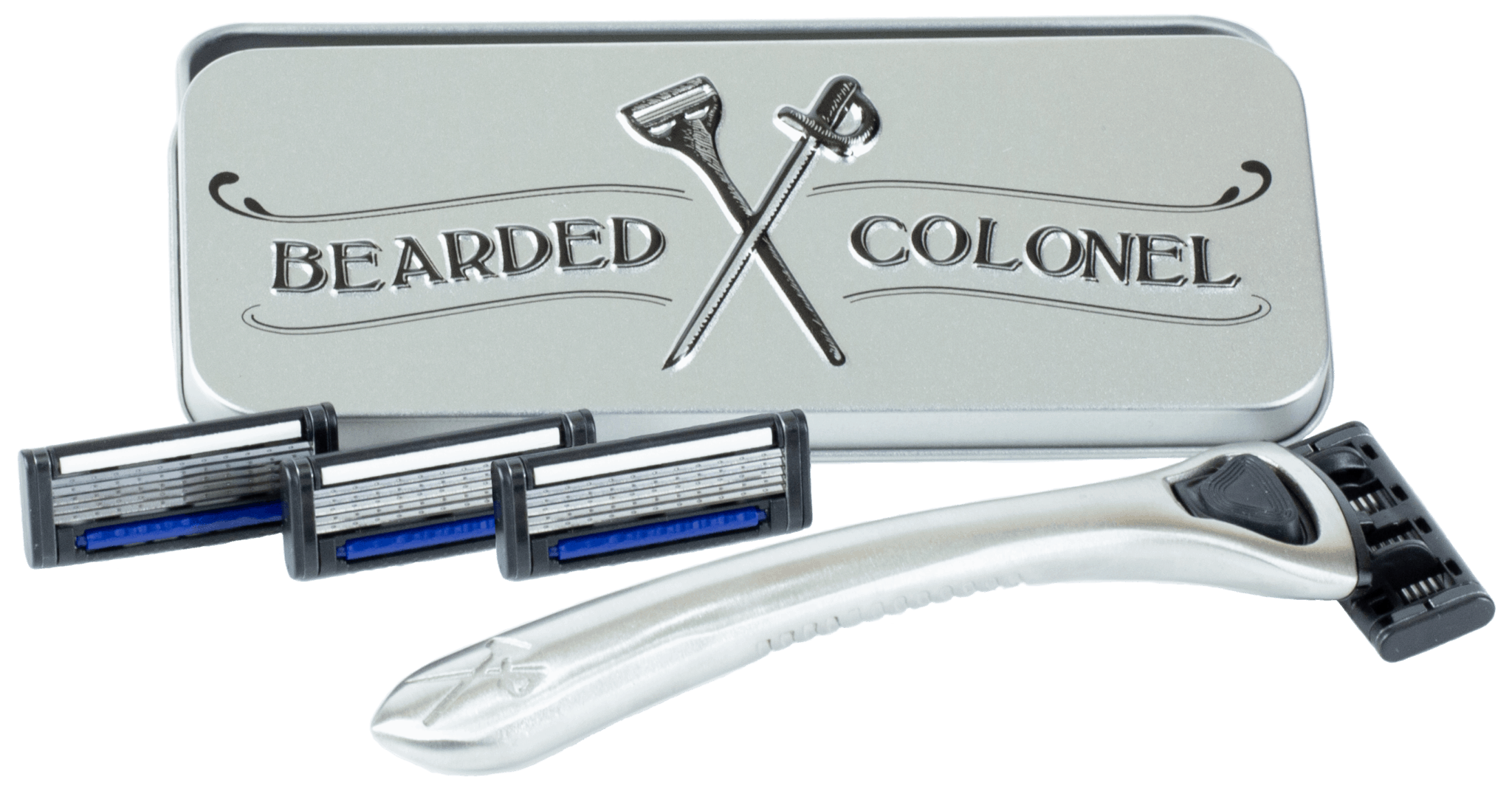 Shaving shouldn't be a chore; you should look forward to your morning grooming routine. That means no more shaving with a dull blade because you've run out, no more queuing during last-minute trips for fresh razor blades, and no more overpaying for your razors. With the Bearded Colonel's shaving razor subscription, you'll get blade refills regularly delivered, at a fair price. They'll fit through your letterbox so you'll always get them.
The point of shaving soap or cream is to serve as lubrication for the blades so as to not irritate one's skin. However, shaving razors plough through the cream and push almost all of it to the side. In order to ensure a smooth shave, we've added a roller that glides over the cream so that more of it gets to blades; making razor burn a thing of the past!

If you shave each day or only a few times a week, you can choose the right plan for you. Manage your razor subscription easily from your account page.
Fresh blades will be delivered to your door, hassle-free, like clockwork. Stay with us as long as you like, there are no contracts or commitments.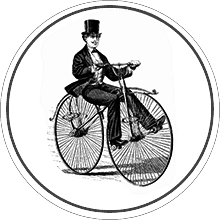 You've been liberated from a past chore; start your days the way they are meant to be; invigorated by your shave and ready to conquer the day.

Increased spacing between blades so that they won't clog; reduces shaving rash.
Wheel on the leading edge rolls over shaving cream so more of it gets to the blades. Resulting in a super smooth shave.

Solid Stainless Steel Handle
Quick button release for easy removal of shaving heads
What do our members have to say?
Got a set of razors , shaving cream and a shaving brush as a present for my dad who is quite demanding when it comes to shaving products. He was very satisfied with the quality and from now on will

...

be a loyal customer.

read more
Great product and rapid customer service. Nicely weighted razor handle and cost effective blades delivered to your door.
I am delighted with both the quality of the shaving stick and the clean shave that it produces.In the past, I have spent many pounds on inferior products supplied by household names in the razor

...

industry.The Colonel is definitely enigmatic, but behind those Georgian whiskers he certainly hides a skill to produce beautiful shaves! The first thing I did with my new razor was to shave off my beard. Shaving is so quick and easy, thanks to the Bearded Colonel, that I probably won't bother to grow another!

read more
Bearded Colonel for shaving materials etc.Very satisfied with the products I have purchased and regular deliveries of blades. The stainless steel razor is really nice and weighty……quality.Paul

...

Charnock

read more
I have used Bearded Colonel for 5 years now and they will have my custom for a long time to come. Excellent quality products and customer service at a very reasonable price.. I used to waste far too

...

much money and time on high st bands, i would never go back to using them now.I know there's lots of subscription services but i can't imagine you will find better than the Colonel!

read more
Fantastic Razors! Use them every time. Especially after switching from Gillette. I used to always get small nicks and a shave rash with the razors from Gillette and Wilkinson so this was awesome. The

...

handle is really heave too - really quality feel!

read more
The Best Expert Barbershop Shave I've Ever Had...Without The Barbershop

I absolutely loved this shave.

I have tried everything: straight razor blade, double edge straight blade, every

...

advanced blade out there, and multiple disposals per shave -- and I've never had a more enjoyable shave.

To be fair, I was originally skeptical. I have really thick hair and sensitive skin so shaving is more of a chore than something that I can enjoy but this proved me wrong.

A great shave can be a refreshing and enjoyable experience.

I was originally skeptical of the multiple blades because my hair often gets pinched inside of the multiple blades but i was able to get a close shave with zero irritation, nicks or cuts. The blades were sharp, but stayed on the surface of my skin due to the rollers and the flex in the heavy and sturdy premium handle.

read more
I cannot recommend these razors highly enough. They get delivered to me right on time and they last long enoough even if I shave every day, Actually it is better tio shave every day then the bristle

...

will not clog the blades. I also use the shaving soap rather than a gel as that seems almost purposefully designed to clog the blades and make you buy more! Trust me the soap here is good and is easy to rinse out the razor.

read more
Just come back from a 2 week holiday and had forgot to these razors with me and had to revert to my old ones didn't realise how much better the BC blades are only thing I was glad to come home to!!!
The standard shaving experience is lacking. Frankly, it's a hassle.
Maintaining and regularly replacing blades is a must for personal hygiene, but last-minute trips to shops for new blades is nothing short of a nuisance. This inconvenience commonly results in using a dull, dirty blade until it's way passed its replacement date. If you're reading this, the chances are that you know all too well what we're saying. Bring on the razor subscription!
Then, there's the matter of the razors themselves – which cost an arm and a leg for anything of decent quality. Conversely, most affordable models are so poorly made they cause nasty skin inflammation.
Thankfully, with the Bearded Colonel's Shave Club, there's a better way to shave.
A subscription with Bearded Colonel's means regular deliveries of fresh blades on a flexible schedule, depending on the frequency at which you shave. Meaning, whether you shave each day, or just a few times a week, there's a plan that fits your needs. In your first box you get your free starter handle ready to accept your new blades.
You can easily change your schedule or pause your deliveries from your account at anytime.
This way, there's no irritating trips to a busy shop for replacements. With regular deliveries showing up on your doorstep (and through the letterbox!), you'll change blades on a routine basis, leading to cleaner, more hygienic shaving habits.
Bearded Colonel's razors aren't just top of the line but are also reasonably priced.
While other brands use a solid plastic or rubber on the leading edge that pushes shaving cream to the side, we've added a roller that glides over the cream. The handle possesses a slight curve that fits the natural curl of your fingers, acting as an extension of your hand.
In turn, Bearded Colonel subscribers benefit from a smooth, luxurious shave that won't cause razor burn, nor will the cost burn a hole through your wallet.
A Bearded Colonel Shave Club subscription comes without a middleman. We're the proud makers of the 5 Bladed Colonel razor and are responsible for its timely arrival on your doorstep. Thus, you're dealing with us every step of the way.
Signing up with Bearded Colonel makes shaving what it's meant to be; an invigorating, relaxing experience that's worth looking forward to – instead of a chore.