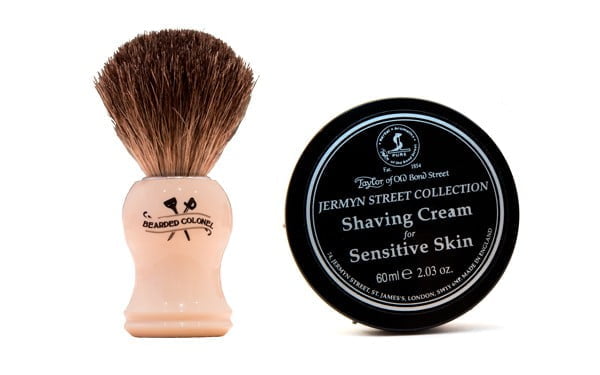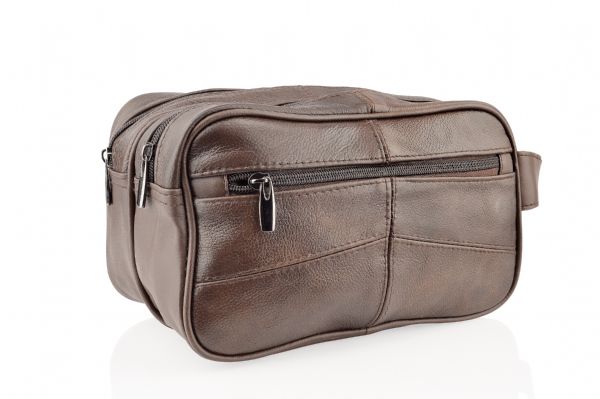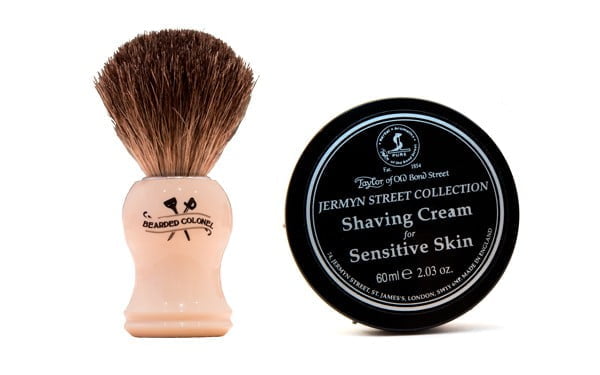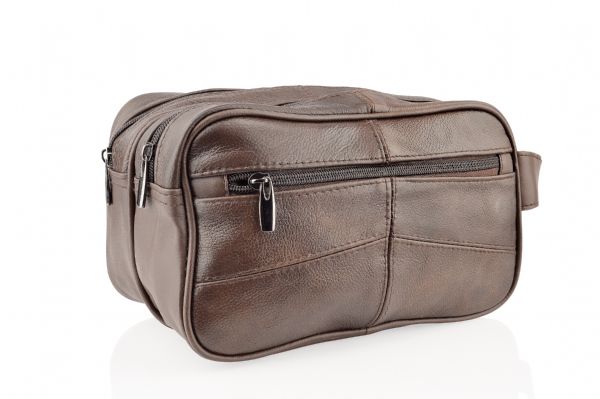 We've searched far and wide, tested many different products, and now we can safely say that we have put together the best tools for a premium shave. This is a great stand alone kit and will make his morning shave something he looks forward to! Which is the way we think it should be.
This year we have added a spacious leather wash bag. It contains everything a man needs for a fantastic shave, brush cream, great razor, and a tin in which to store his blades. Finding a good gift for men isn't easy; with this kit you'll be getting him exactly what he needs to start each day feeling tip top!
Free postage! Dispatched next working day.

James Hill

2015-09-18

A Bloke's Eyeview

2015-02-09

I still can not believe how good my @beardedcolonel shaver was!

Shariq Ali

2015-10-12

Received the shaver, LOVING IT---GO CONQUER THE MARKET! I shave around once a week or twice, but my hair is thick and hard to shave. This blade is nice and sharp and now I will see, if it lasts longer than Gillette or not, but I have a good fe...
Sven Gardner

2015-05-27

I've given it a month and i can honestly say, i'm sticking with the Colonel. Aside from the fact it's only costing me a tenner and i'm getting the blades delivered to my door, i find the shave much better than when i was using my Gillette Fusio...

Kevin Whittal

2015-09-03

Well the product is good and will probably be very good if I follow the instructions more closely next time round. I found the brush foam lather good - better than any canned gel in my experience. We'll see about the performance in the coming f...

Pete Thompson

2015-09-16

I've been using these for around a month now in conjunction with Taylor of Old Bond Street Shaving Cream and the difference to my face and with the whole shaving experience is unbelievable. Customer service has also been excellent and I have no...
Louis, Suffolk

2015-09-13

I've just used your razor for the first time and it's the best shave I can remember.

Alex Plaisted

2015-07-22

The blades are excellent as was the service. Obviously a small company that cares about it's customers.

Gregor Stevenson

2015-06-16

great blades, economical, exactly what I need as I shave 365 days a year. just leave the mo on in November lol. Love the fact that that delivery packaging stands out from all the usual brown begging letters lol I wish they had been around for ...
Dave Fewings

2015-10-07

An excellent product which I will continue to use and recommend , a lovely smooth shave with no irritation . I will never buy another Gillette product again