NASA intentionally crashed a Boeing 720 and it still went badly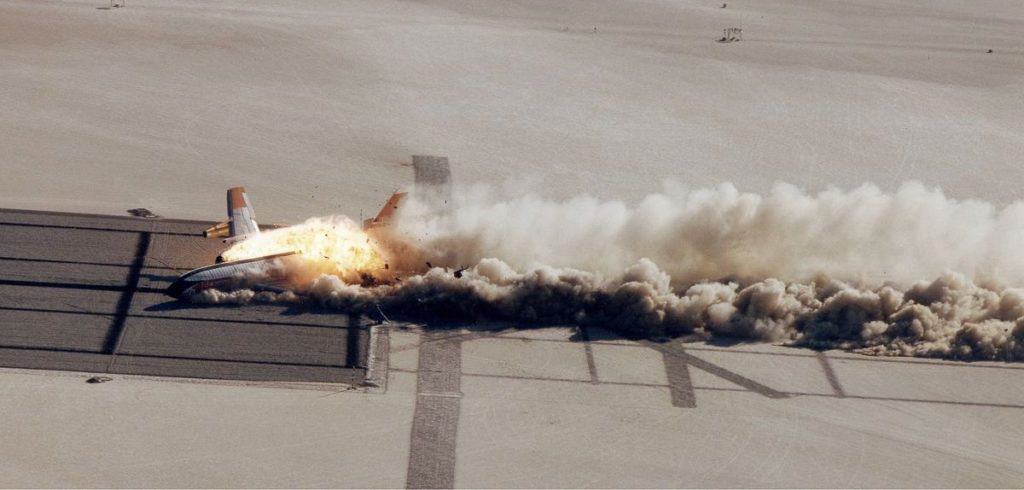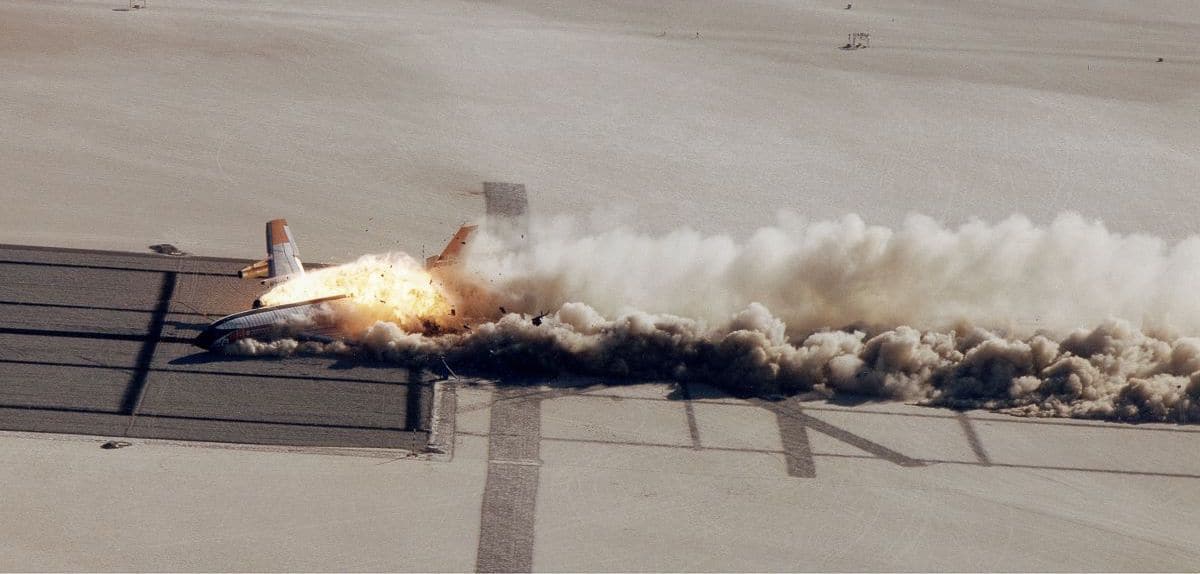 In December 1984, NASA and the FAA intentionally crashed a Boeing 720 passenger jet. The idea was to test out a new fuel additive that they thought could reduce the size of a fire in such a scenario, along with a handful of other potential safety measures. With their experiments all loaded up into the plane, they took it out to Rogers Dry Lake in California and got ready for one hell of a good science experiment! What could possibly go wrong? The plane was meant to crash after all!
The plan
After a couple test flights of the remotely controlled aircraft, they were ready. NASA fueled her up with 76,000 pounds of fuel and sent her up. The crash was to go as so: the plane would fly towards the designated crash site. Then it would lower to an altitude of 150 feet, this was the "decision point" beyond it there would be no turning back and the plane would crash. Next, the plane would bellyflop onto a designated spot and skid towards massive metal "blades" that would slice off the wings.
What actually happened
With the plane fueled, experiments loaded, and plan in place the Boeing took to the sky and flew towards the designated crash point. As they reached the 150 foot decision point, the plane was slightly off center, but they continued regardless as the pilot straightened out the plane. As the plane came down the port (left) wing hit the ground first causing the plane to turn sideways. When the plane reached the giant blades, it was leaning over quite a bit, so that instead of slicing off the wings, they sliced right into the body of the plane. The plane exploded into a giant fireball (so much for that additive of theirs) and eventually skidded to stop. It took them over an hour to put the flames out.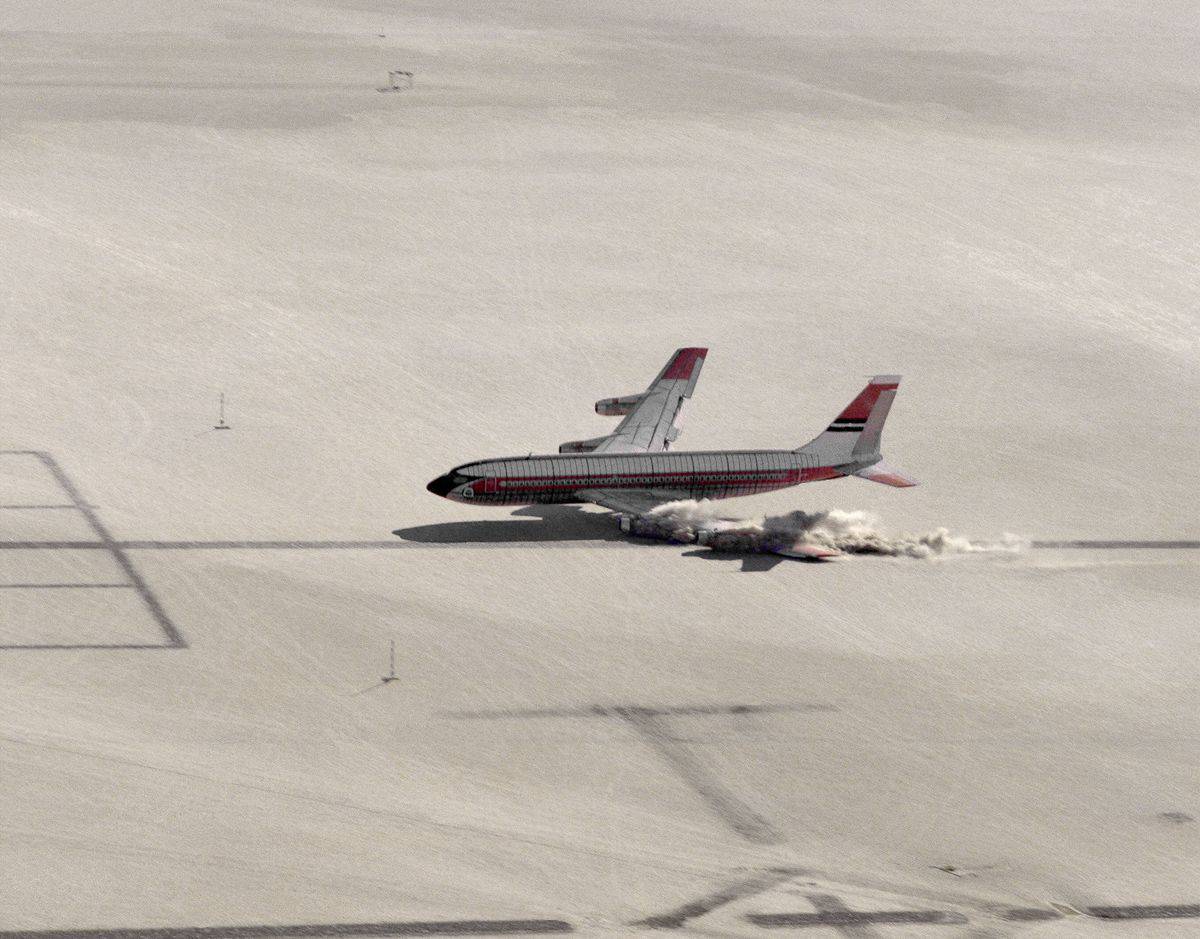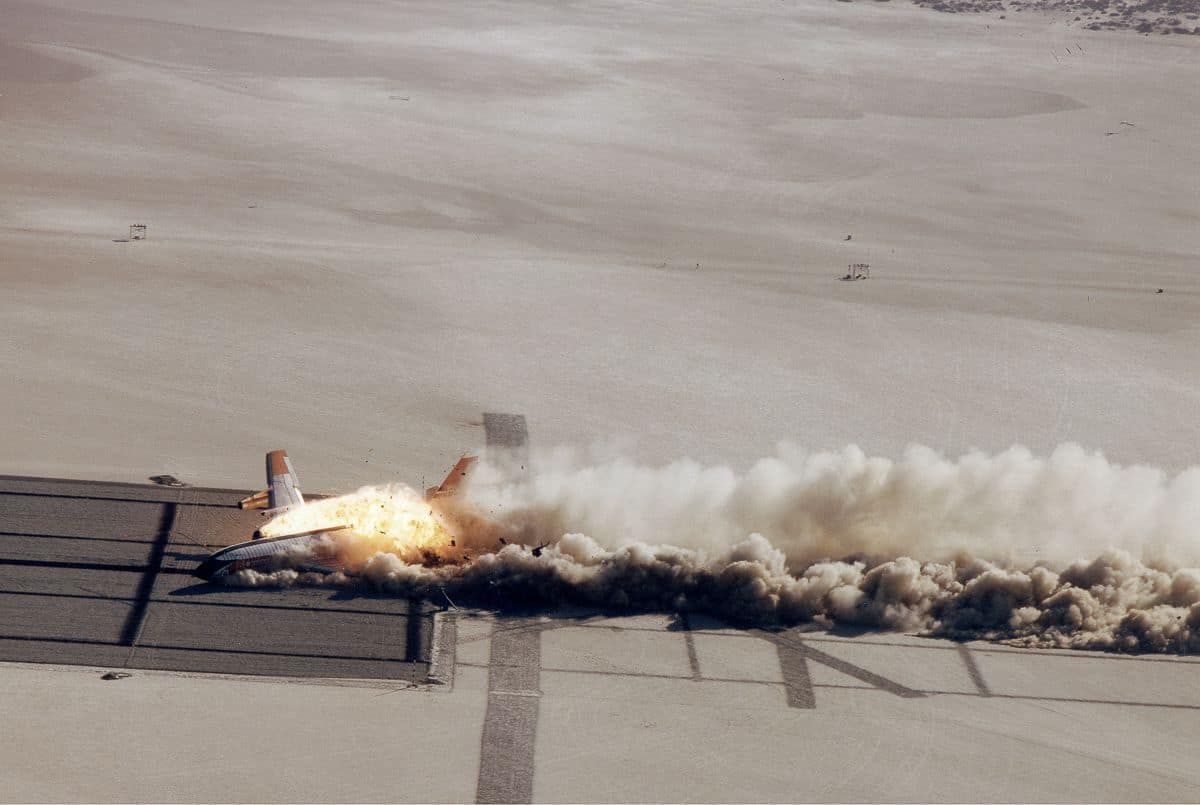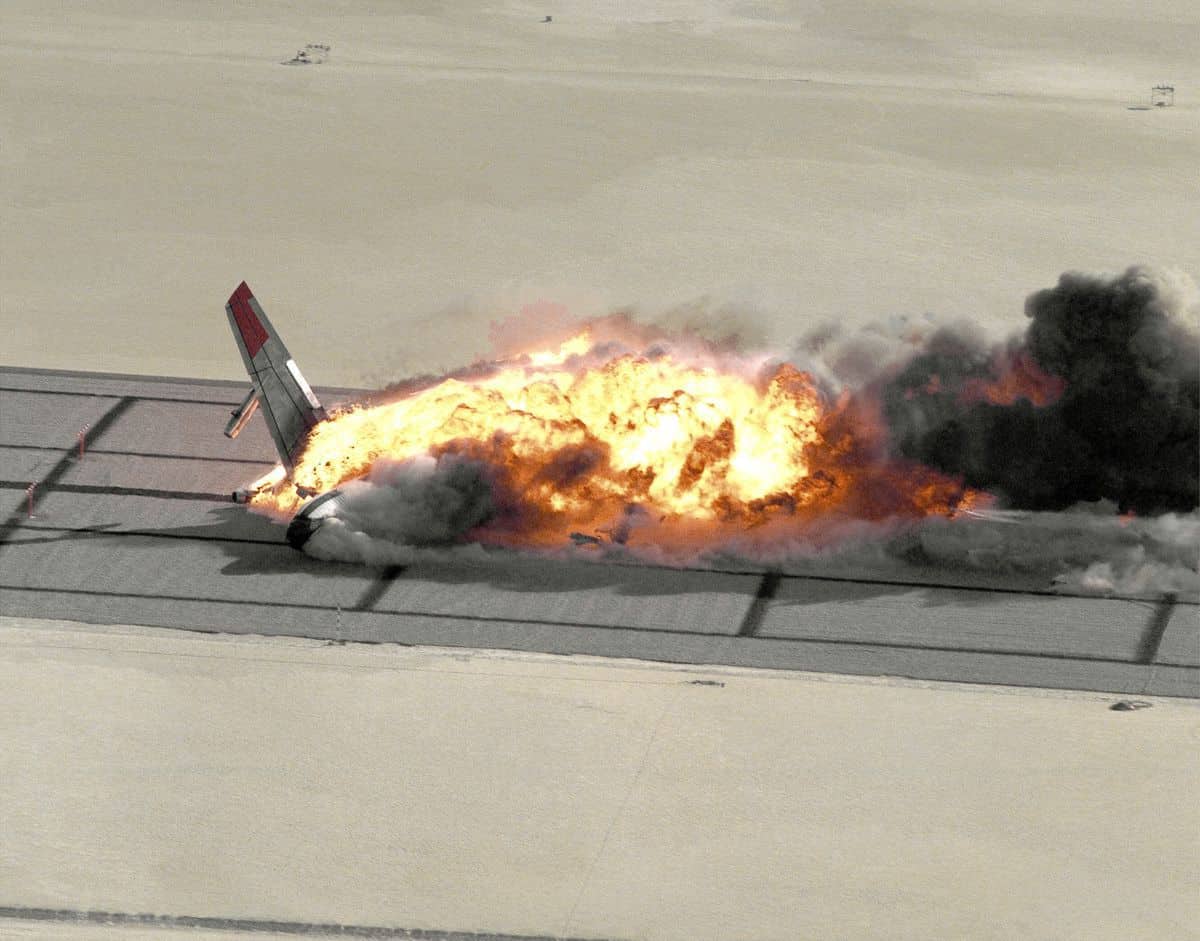 In the end, the fuel additive was not adopted. However, several other safety measures were, such as flame retardant seats and lighting along the aisle. Personally, this experiment seems like it was more about the fun of crashing a plane than anything else! But I can't blame them, I would come up with just about any excuse to do the same.