Best Subscription Boxes For Men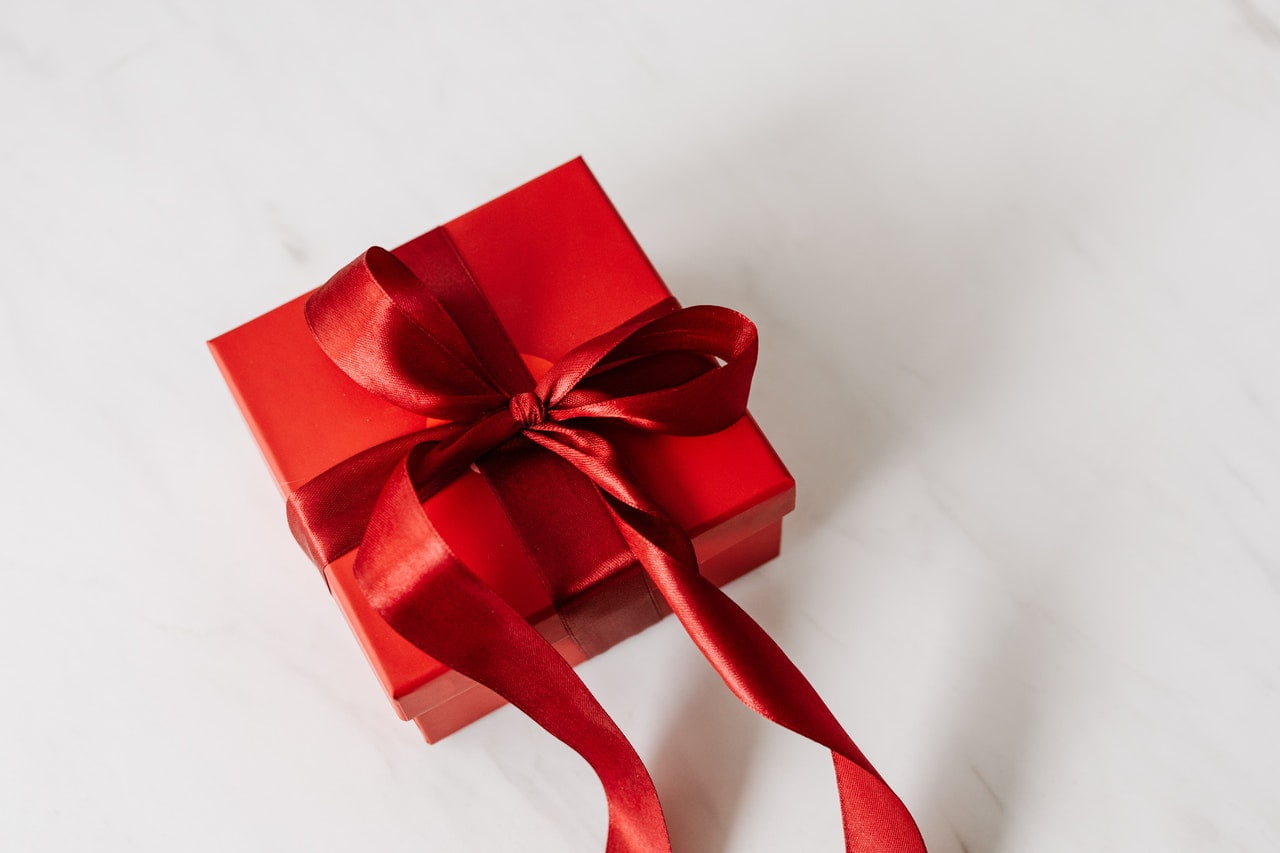 We can't stress enough how lifesaving subscription boxes can be. Whether you're looking for the perfect gift for a birthday or father's day, to explore and experiment with new trinkets, or to build up an exciting collection of new goodies, they have you covered.
But Are They Worth It?
The best subscription boxes are perfect for those of us who regularly forget to restock those essential items that become an integral part of our lives and that we've built an unwavering loyalty towards, like the perfect brand of razors or that much-needed blend of coffee.
This is an ingenious method of shopping that will save you ample time because you won't be stuck having to rifle through shopping shelves or opening multiple tabs comparing and contrasting between two almost identical items hoping that you pick the best one.
You can rest assured that every item is handpicked with your desires in mind, like through a personal shopper who will tailor their decisions based on your personal style for example.
Subscription boxes also make it easier than ever to try sample-sized portions before you fully commit to the full-size version. They take the stress away from committing to a product before you know it works.
Not only that, but you'll also save on money from buying men's subscription boxes. This is because you'll be receiving multiple items for a fixed price per month which are commonly under the retail value, saving you more money than you would when buying them individually.
So, if you're in need of a highly thoughtful gift box for a loved one, to improve your personal hygiene, or to streamline your life in an efficient way, here are the best men's subscription boxes that we recommend.
Beauty and Skincare
You can't underestimate the value of being well-groomed, and now you can do it at the fraction of the cost without having to continually re-order your favourite items.
The best subscription boxes also give you the opportunity to find new routines and scents that can become a permanent part of your routine, not to mention making them a suitable gift for a loved one.
The Bearded Colonel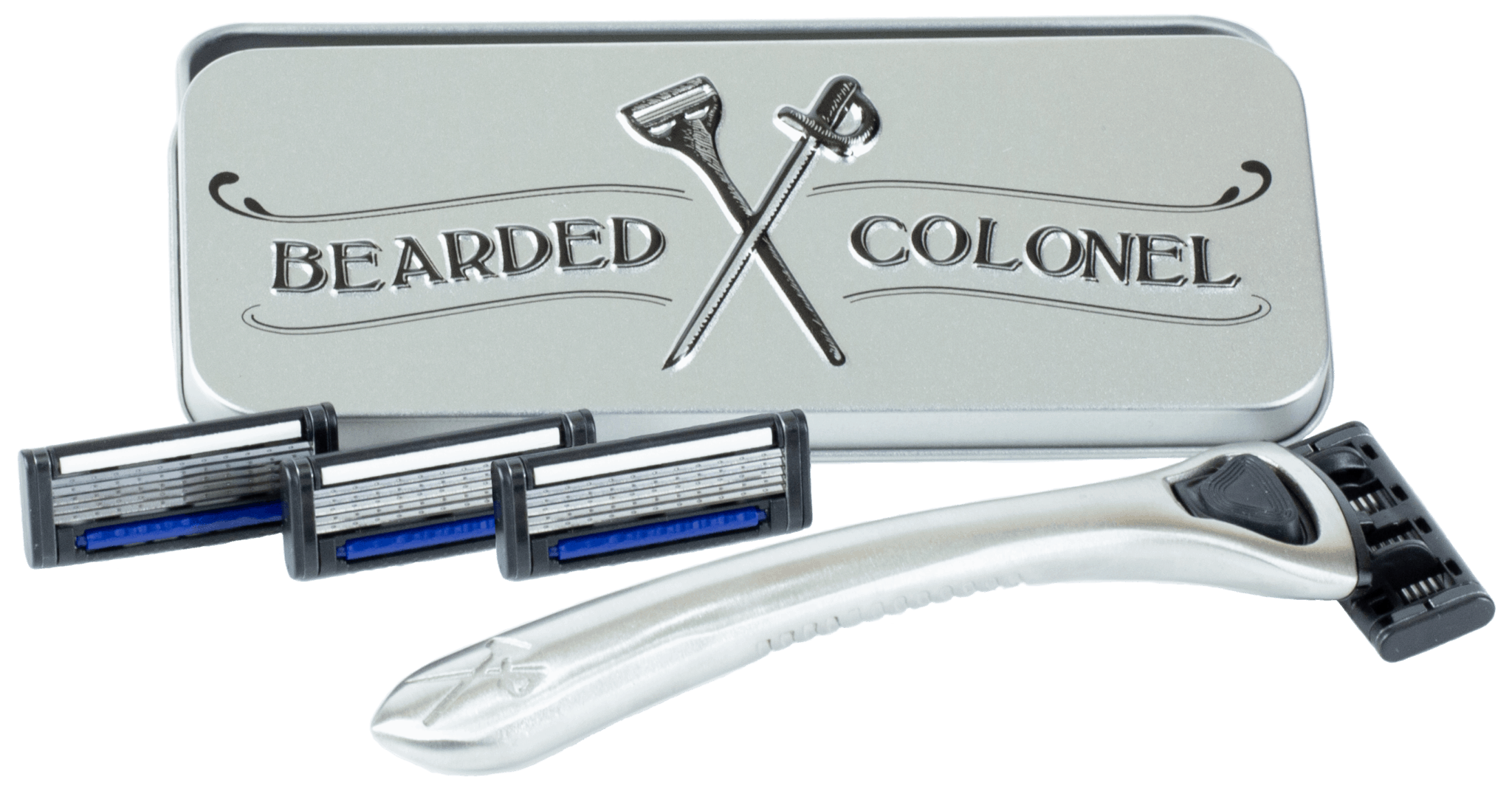 Finding a razor you can trust is essential to your routine, and no one understands this simple fact better than The Bearded Colonel.
Priding themselves as UK's longest-running razor subscription service, The Bearded Colonel knows that it's not always possible to go out to your local barbers, especially if you're a frequent shaver.
So, they have the perfect solution in the form of subscription boxes that can be tailored to your specific needs by letting you manage when and how often you receive deliveries.
Delivered straight to your door every month are their quality blades in a well-packaged box so that you never have to start the day again with cheap, overpriced razors that do nothing but irritate your skin.
Instead, you'll feel freshly pampered with a subscription box that reliably fits in your letterbox.
The perks seem endless with this trusty brand, as they offer a free handle for the first month with their standard package and allow you further saving on the VIP subscription box by saving up to 20% with each refill and lifetime guaranteed quality razors so we would definitely recommend trying.
Prices start out at just £10 per month for the standard subscription, with the premium VIP starting at a reasonable £40 for the first box and then £8 for refills.
The Skincare Guys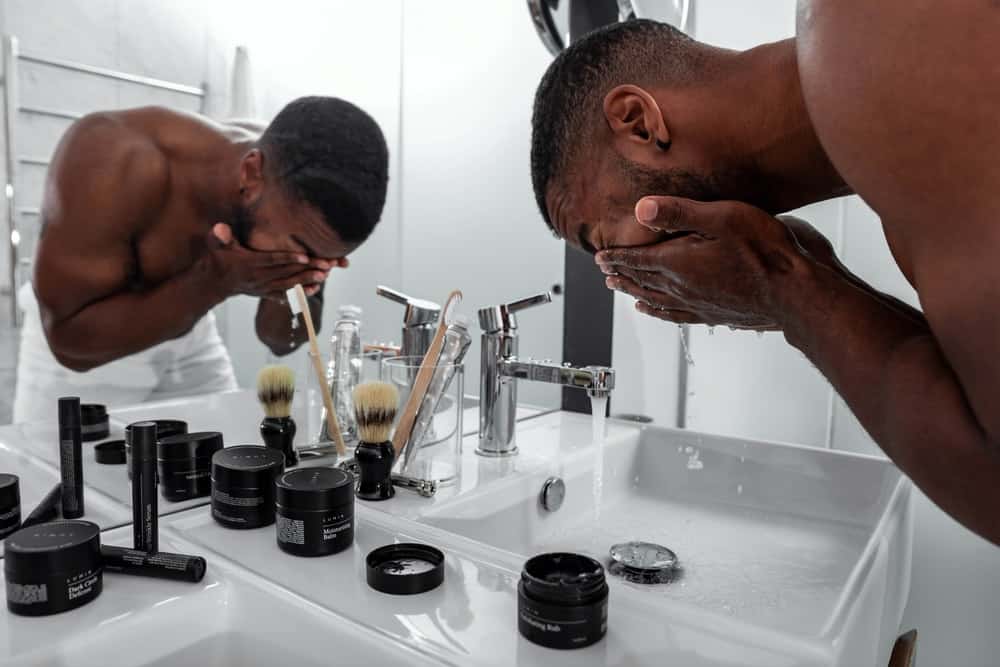 Making skincare seem effortless is no easy feat but The Skincare Guys have managed to do this and more with their men's subscription boxes.
Picking the right ingredients for your specific skin type seemed like a daunting task until the Skincare guys implemented a streamlined subscription service that gives you uncomplicated options for your daily skincare routine.
They make the process straightforward, regardless of whether you're just starting out or are a seasoned pro. The simplest option starts out with a two-step routine, perfect for those who want to familiarise themselves with the basics of anti-aging and purifying creams.
For those aware of the need for an emphasized skincare routine, the advanced anti-aging 3-step routine is designed to not only get rid of impurities but promote a healthy and youthful glow through impressive cell renewal.
And finally, their five-step 'elite' skincare box is targeted toward those who want to tackle every aspect of early aging and instead promote rejuvenated skin conditions that'll leave your skin looking and feeling younger with each use.
Their plans are made to be refilled every 60 days, giving you ample opportunity to test the product and ensure that it works as it should.
You're assured of natural ingredients at every stage of the process and their prices reflect that, starting at £24 for the beginner package and up to £54 for their elite.
Sniph Fragrance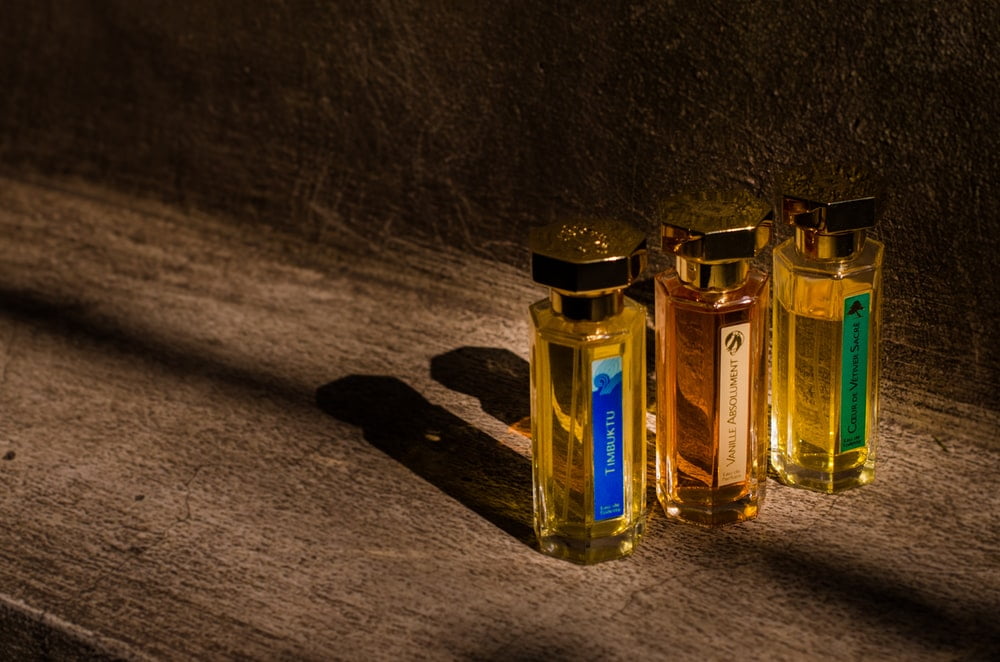 Buying fragrance is about more than how the scent smells in the air on a trial strip. Sniph Fragrance understands this and wants you to find your perfect match or build up a collection of reliable go-to scents.
They send you a small sample size version, in a well-packaged box, of a fragrance for you to try on and see how it interacts with the chemicals in your skin and explore the different notes it gives off throughout the day.
It also frees you from the commitment of buying from a brand that seems popular before really knowing if you'll personally enjoy the scent or not.
The experts over at Sniph fragrance endeavor to help you in your journey to curate an array of scents for every occasion or to find the signature scent that practically defines you.
Their team has a list of scents and fragrances that you can choose from and they will then pick a range of different notes to send to your door with your specifications in mind.
Sniph will do all this for you at £14 a month.
Clothing
Fashion moves at an impossibly quick rate these days and unless you're in the industry, this makes it incredibly difficult to keep up.
Delivery boxes make it so much easier to choose clothes based on your individual style and take the hassle out of having to shop for every individual item by going to a copious amount of stores.
Dappad
With sustainability at the center of its ethos, Dappad is truly a brand that sets itself apart from other subscription service hopping assistant services.
With a seemingly no end to the number of occasions, you need smartly fashionable clothes, this is a suitable option for those who want to trust an experienced stylist to hand-select clothes for your needs.
The emphasis of this brand is on minimalistic and chic designs with a timeless silhouette and a sleek Scandinavian aesthetic. This brand proves that you don't have to be constantly running to keep up with the latest trends to look stylish and put together.
The process is one of simple elegance; fill out a profile detailing your style and box preferences, and once you've paid for the styling fee their shopping assistant Erika will customize a box specifically tailored to your needs, and then you can expect to receive your box within 7 days.
So, whether you're in need of new clothes seasonally or simply want to update your wardrobe on a one-time basis and just need that basic wardrobe staple to complete it, Dappad will be perfect for your needs.
Thread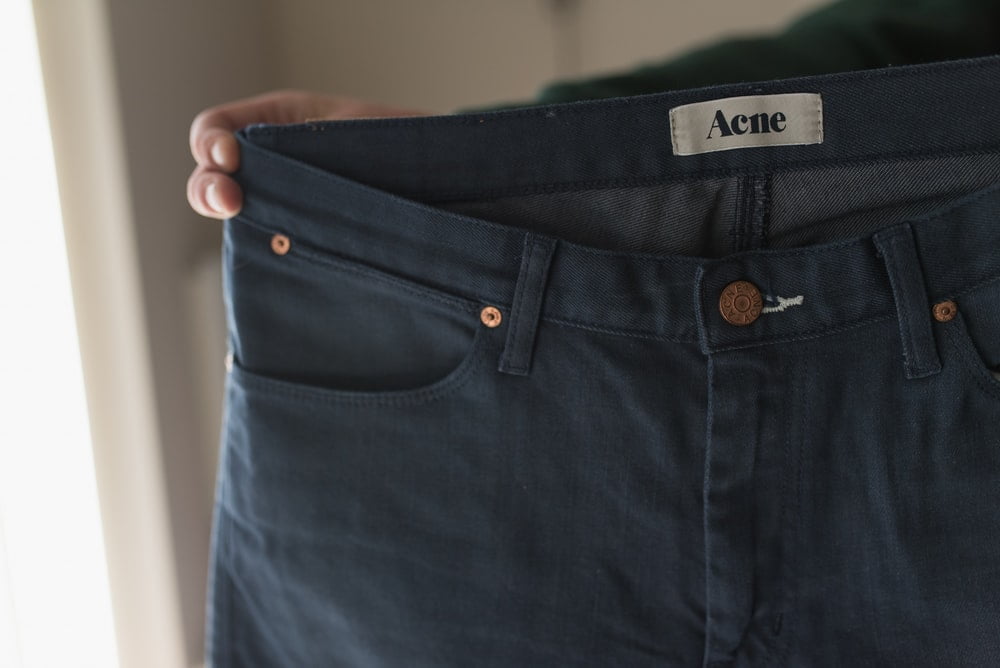 The process at Thread is streamlined for maximum efficiency and we can't appreciate this more coming from busy workaholics who need instantaneous recommendations on men's clothing that are tailored to us.
And this is exactly how they work; by processing a quiz filled out by you that specifies your style preferences and filters through over 700 brands to suit your individual needs.
They not only send you items that they would recommend for you but give you tips on how you should pair them.
They even factor in the occasion you'll be wearing the items and consider the different days of the week, and even the temperature by offering thermal for the colder seasons and breathable clothes for when it gets warmer.
Drinks
From alcohol to the perfect morning brew, subscription boxes have you sorted. Experiment with new flavors and your taste buds will rejoice.
Alternatively, you can keep having your favorites sent to you without having to physically remember these staples every time you go out. Subscription boxes make this process so much simpler for your everyday needs.
The Cocktail Society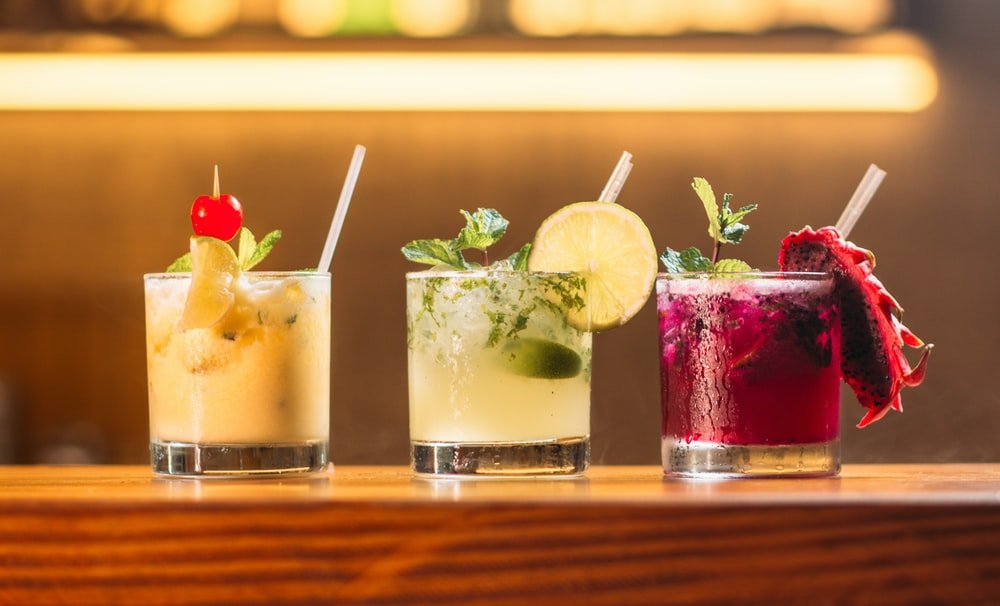 Elevate your dinner parties and your homemade drinks by introducing some sophistication through bar-quality drinks made easy with The Cocktail Society subscription box.
While we all have our favorite cocktail that we go back to again and again, it's always fun to experiment and explore new flavors and new combinations of drinks.
Luckily, The cocktail society gives ample opportunities for you to do this by providing you with multiple drink options, the kit to make your own, and even some free samples for you to try from the very first box.
You won't need to worry about collating all the information yourself and selecting the individual drinks because The Cocktail Society will reliably send this all to your door each month with the option to customize and personalize your subscription box.
As with all subscription boxes for men, you have the power to stop, pause and cancel any time you want to.
On the odd chance that the offer of personalized drinks isn't enough to entice you, you'll be glad to know that you will also receive 3 snacks, a monthly cocktail magazine, and a surprise-free gift every month.
You can opt to receive your subscription box either every month or every three months for £40 per order.
Rise Coffee Box
The Rise Coffee Box subscription service is just the thing for coffee lovers who never tire of experimenting with new blends.
The coffee you'll receive is picked with care; two bags of the world's specialty roasts will be delivered straight to your door along with other goodies that you'll appreciate all in the same box.
You have some control here too, you'll be able to customize your box to your liking by letting them know of your coffee habits and any preferences you have.
Each coffee is chosen from boutique UK suppliers as premium selections and sustainability is at the forefront of this brand's identity.
You'll even receive tips about how to make the perfect coffee with the one provided to you whilst exploring the journey that it's taken to get to your coffee mug.
The perks don't end here though, as you'll also get some extras that are handpicked by the owners that can range from their favorite treats you'll enjoy with your brew.
Prices for Rise start as low as £9.99 a month.
Flavourly
Hauling packs of beers around a supermarket only to haul them into your home again can be an irritation of the past because Flavourly makes it so you can have 30 hand-selected craft beers delivered to your door each month with ease.
Flavourly offers three options for you to choose from; 30 light, medium, and dark curated beers from small-batch breweries.
As usual, you get full control of how frequently you receive your craft beers so you won't have to keep coming back to re-order. You can also adjust it if you find that you'll want the beer more or less frequently.
The perks continue as they also offer you a monthly magazine, a free snack, and free delivery, all at £44.90 per subscription box.
Stir-UP
Shake up your dinner party with home cocktails that have the same great taste as your favorite go-to bar with Stir-up.
You'll become the perfect host in no time as they'll also provide you with a carefully curated cocktail playlist, sure to get you in the mood to not only learn but master the art of mixology.
The perks don't stop there though, as you'll also receive tricks and tips from industry experts to guide you through this spirited journey and level up those delicious cocktails.
Their monthly box includes only what you need, providing you with the exact quantities of liqueur so that nothing goes to waste.
As is standard, they offer the freedom to start, pause or cancel your membership whenever you fancy.
Their monthly membership plans start at £24.95.
Teapigs Tea
If you can't live without a trusty cuppa in the morning, subscribing to a monthly delivery of Teapigs Tea is a no-brainer.
Especially if you constantly find yourself reaching into the cupboard on a Sunday morning, scrambling around for a teabag you could have sworn was there, only to feel your heart sink when you realize it isn't.
You'll always have a reliable box of tea coming straight to you. Not only that but you have full control of just how often you get them the number of tea bags per week. Because of this, we couldn't recommend it enough.
You can even try out new flavors of tea if you want to experiment as they have a wide array of tea bags to choose from – some you may have never heard of such as honeybush & rooibos.
It's not only convenient but extremely reasonably priced, with boxes starting at £1.58, so get subscribed.
Food
It's easy to fall into a routine and begin to make the same meals week by week but luckily, food subscription boxes are here to break up the monotony.
Find new items that will become an integral part of your routine, or dare to shake it up every month by adding new flavors and tastes to your palate.
These curated items will help you stop reaching for low-grade-unhealthy options and instead spice things up in a healthy, hearty way.
The Cheese Geek
The power of Ai can not be overlooked, especially when it comes to a 'cheesy' system that's been 3 years in the making. The Cheese Geek is serious when it comes to their cheese and is specific about what cheese is right for you and even what order you should eat your cheese in.
Depending on which subscription box you choose, every month you can get four or five unique cheeses that will weigh about half a kilo and you'll be glad to hear that they won't repeat the type of cheese you get in a year.
You may even have the chance to try out their exclusive cheeses, along with their promised 'curd perks' that will be unique with every box you receive so you'll be in for a surprise every time.
This can make an ideal gift for anyone in your life who adores quality cheeses because The Cheese Geek never suffers in standards. The subscription box mentioned starts at £30 per box.
Lifebox Food
Lifebox Food caters directly to those with vegan and gluten-free diets.
This is perfect for those of you out there who have restrictions on what you can eat, or if you're already a dedicated vegan or you want to try out the diet to see if the lifestyle suits you, we recommend this as one of the best subscription boxes to try out if you're looking for healthy snacks.
Get excited about eating healthily again because the subscription boxes start at £23.95 a month.
Riverford Organic Farmers
The veg aisle can be a daunting place, especially when you're not sure of what to buy, how much, or what pairs well with what. Riverford Organic Farmers understand this and want fresh veg to be readily accessible every time you open your fridge.
Running since 1986, Riverford Organic Farmers have prided themselves in their goal to literally change lives through the power of fresh veg. With them, you'll be less tempted to reach for the frozen meals and prepare healthy hearty meals.
They're also well priced, from their boxes of veggies, seasonal salad box, and meats you'll be in safe hands knowing that it's all organically grown to ensure the highest quality and health benefits.
The boxes can include them severely, or a combo of the above to make your weekday nights a lot easier and cut down excessive trips to the supermarket where you'll either loiter in each aisle for the copious amount of time or reach straight for the easy options.
You can choose how much or how little you'll need of the seasonal veggies and prime meats.
Connoisseurs Charcuterie Box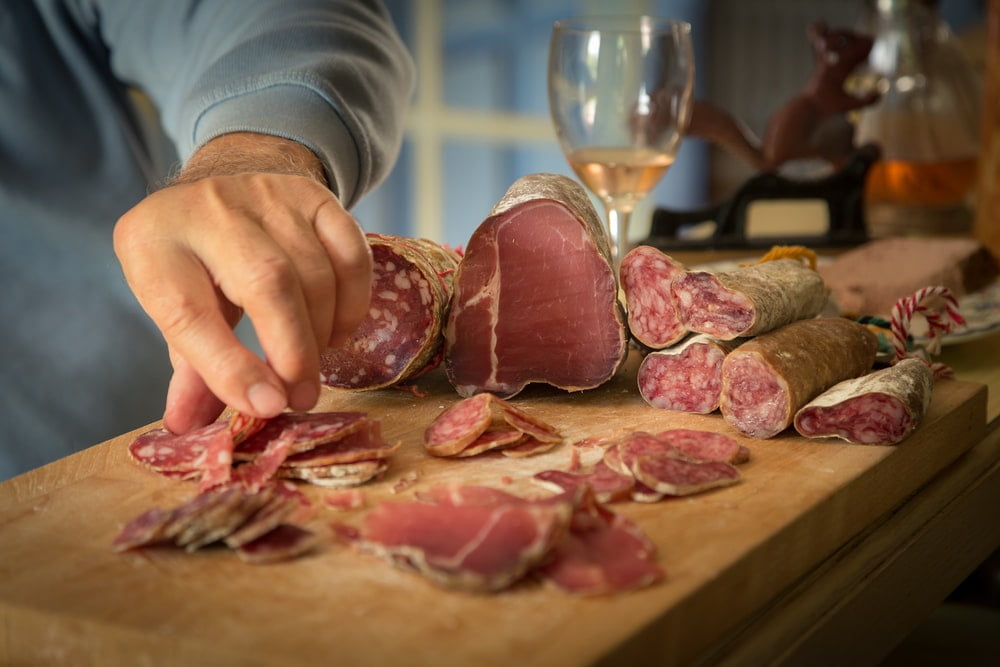 Perfect for lovers of prime cured meats, meat enthusiasts, and connoisseurs, this subscription service has you covered.
Charcuterie boards have become increasingly popular in recent years, and they're great for so many occasions including hosting dinner parties, picnics, and as part of a wider selection of treats during a romantic date.
You're sure to impress anyone near you whilst giving your taste buds a special treat they'll surely appreciate. All the meats are local, chosen for the perfect gourmet British spread of 5-7 indulgent meat snacks.
These range from the delicious Cornish Bresaola and salamis to truffle and wild mushroom saucissons, but you can expect to experiment with many more gourmet food during your monthly subscription to the Connoisseurs Charcuterie Box.
Pair with equally indulgent wines, cheeses, bread, and fruits for the perfect spread you can get lost in.
You can opt to subscribe for 3, 6, and 12 months at a time and you won't have to worry about coming back again and again with their reliable and speedy delivery.
Their boxes start at a reasonable £21.33 for quality assured meats.
Sous Chef
Not enough of us experiment with herbs, spices, chilies, jams, or beans. Sure we have our favorites, the ones we can't make a meal without, but exchanging one spice for another can really change things up for the better and introduce us to new combinations we never knew we needed.
Sous Chef subscription services have you covered on this front and send you those essential 'kitchen bits' every month that will really add a kick to your standard meals.
And if you're ever unsure of how to use anything they send you – fret not because they also send you some very helpful recipes, tips, and tricks to spruce up your cooking.
You'll even find some snacks in there to try and who knows, a new staple that you'll keep buying over and over again because it's just that good.
A lot of the ingredients they send you will also be seasonal, so their quality and taste will be top-notch. They hand-select new ingredients, snacks, and cupboard staples each month so you'll never get bored, they're also curated to maximize flavor pairings so it'll be even that much easier to use in your cooking.
You'll be charged a monthly rate of £27.5o for the tasting box and the bigger in bulk your order is, the more you'll save on these tasty and adventurous treats.
Home
Your home is your sanctuary, you should fill it with all your favorite items so that you look forwards to coming back to it whether you're at work or on a night out.
The Willoughby Book Club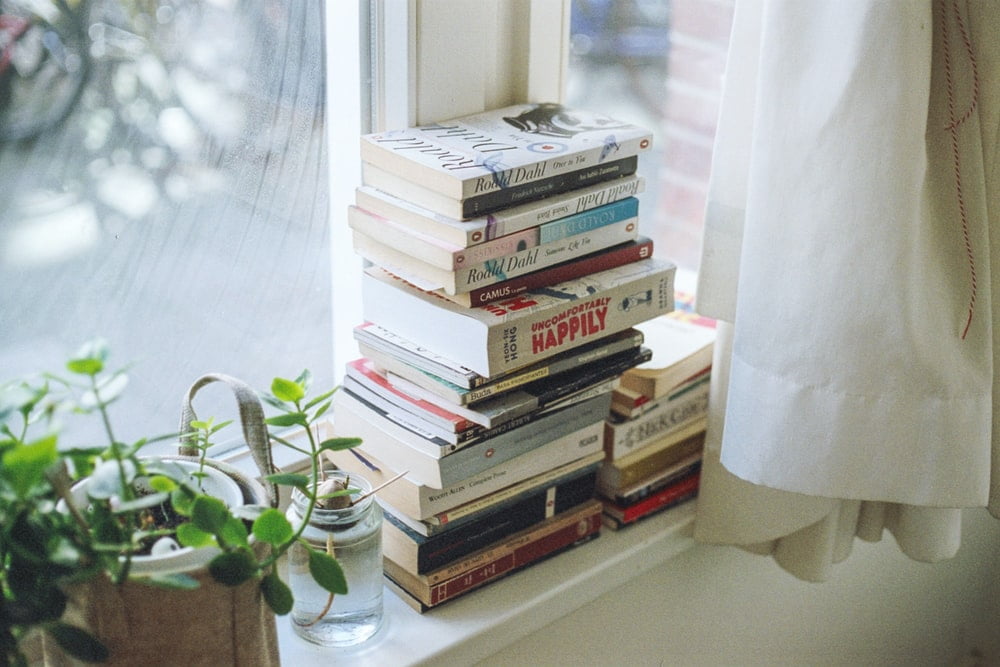 Are you a dedicated bookworm content with filling up any and all of your free time-consuming knowledge, delving deep into fantasy worlds, or learning something new? Or perhaps you have a loved one who always has their nose in a book even when they should be socializing.
A subscription with The Willoughby Book Club provides the perfect escape into worlds of information, history, or fiction.
Every book lover will know what it's like to spend time in a bookstore where time itself almost suspends to the point where when you leave it's dark outside when it was bright when you first entered.
While this can be fun every once in a while, it can also be incredibly time-consuming, especially when you could spend that time reading instead.
You'll get a book sent to you each month that suits your specifications, as you get to choose from a wide selection so whether you want to read fiction, non-fiction, gardening, or want a book suitable for babies and toddlers, The Willoughby Book Club has you sorted.
What's more, the gift option is given in a gift-tin making it the perfect choice for father's day to let them have a surprise each month and further build their collection of books.
The subscription box price start at £39.99 for three months.
Gadget Discovery Club
Novel technologies are emerging all the time and if you're someone who loves keeping up with what's new and trendy and would love to get your hands on some of it then this box is perfect for you.
Every three months you'll receive four new gadgets that are worth around £100-£150.
Get ready to be impressed with the hand-selected innovative technologies that will propel you further into the future with the Gadget Discovery Club. You'll be impressed with the range of unique kits that will be provided to you and you'll have ample time to explore each and everyone before the next delivery arrives.
You'll feel the upgrade in all aspects of your life whether it's in your home, your lifestyle or the way that you entertain yourself and your guests.
These boxes start from £63 for those who consider themselves least tech-savvy but are open to exploration.
Survival Gear Subscription Box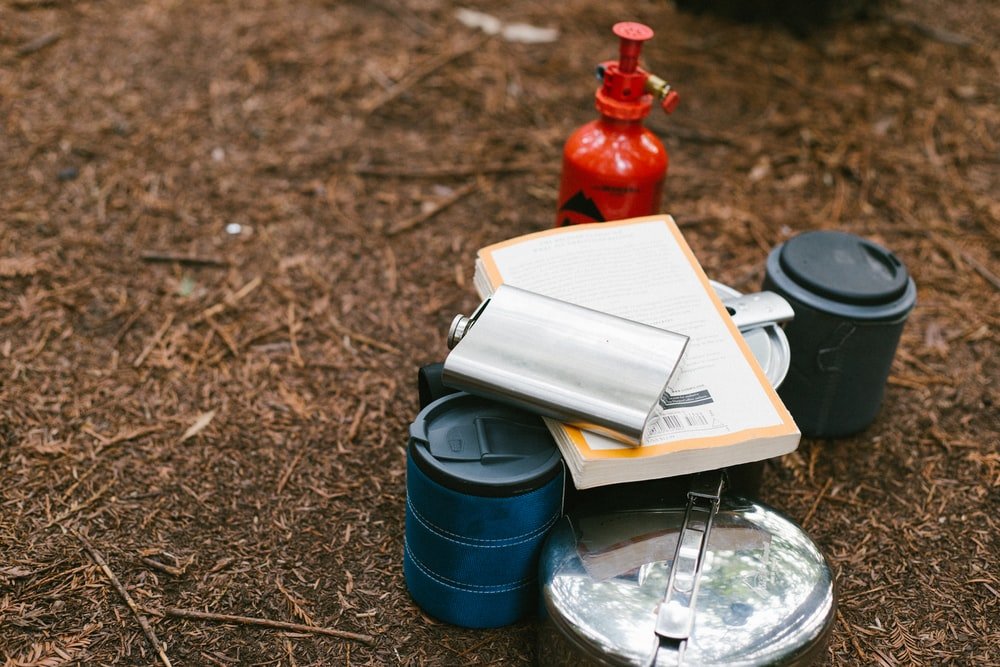 The great outdoors, pitching up a tent, and multifunction cutlery. If this stirs up excitement for you or a loved one, you'd be amiss not to subscribe to this monthly subscription box.
It gives you recommended necessities that you'll use when you're out on your camping trip, from folding straws to canteens, you'll receive brand new items that you can use again and again.
And for those of you who are unfamiliar with everything you might need, it's a great way to build a collection of essentials that you'll be stuffing into your bug-out bag.
Because let's face it, even when going on a staycation we all end up forgetting to buy at least one thing but you won't have the option of quickly picking something up when you're out in the wilderness.
The Gadget Discovery Box will have you covered with items you might not have even known you needed on your camping trip, for £21.73 a month.
Bloombox Club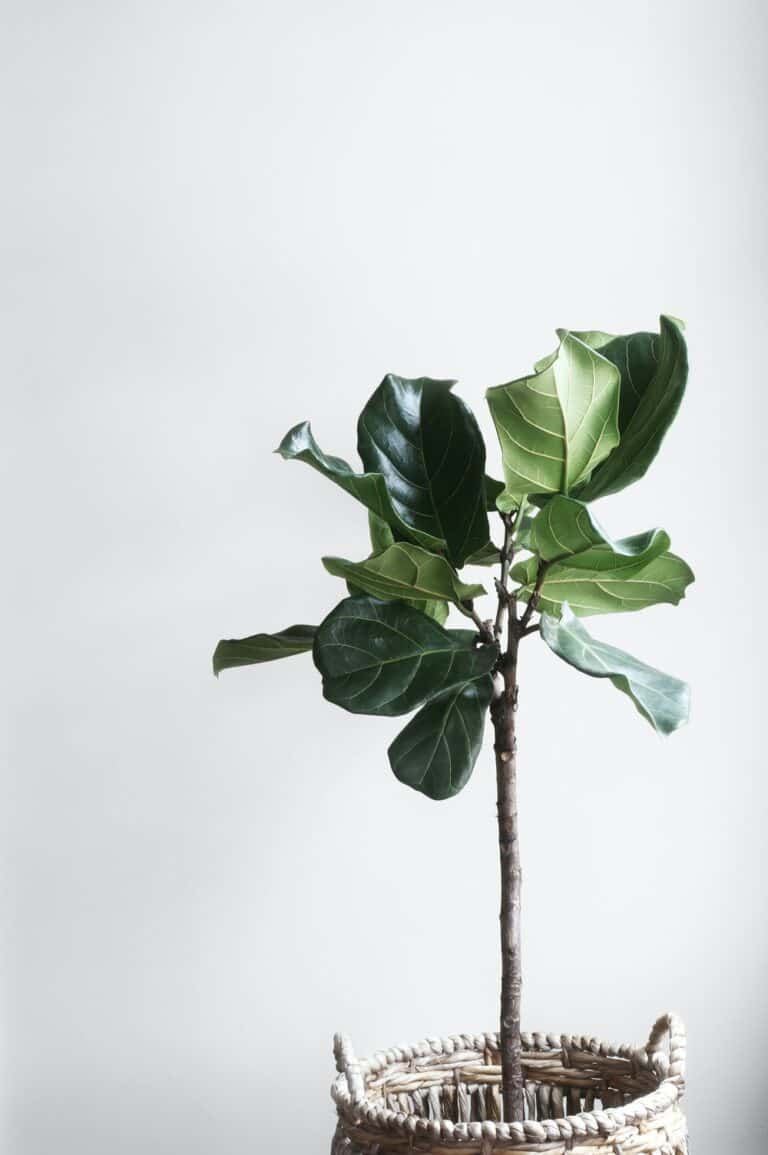 This subscription service is perfect for those of you with a green thumb and the desire to fill your home with beautiful plants.
It's even ideal for those of you who struggle to keep plants alive because, with just one plant delivered to your door each month, you'll have plenty of time to learn about how to properly take care of them.
Especially since they offer you a simple-to-read guide that equips you with everything you need to know about how often to water, replant, or where in your house will be the best place to keep them.
This is especially great for those of you who are working remotely, as it livens up your home and keeps things fresh.
You won't have to worry about immediately planting your new plant because it comes with a perfectly fitted ceramic pot or basket. And the perks don't stop there either because you'll also receive a lovely surprise gift each month with your purchase.
With Bloombox Club, you'll get a unique plant, hand-picked by specialist curators, delivered straight to you every month for £39.99
Conclusion
Subscription services have grown increasingly popular in the past few years, undoubtedly due to the pandemic and the growing realization of how efficient and time-saving they can be, so to make it easier we collated a list of the best men's subscription boxes.
Such services also make the perfect gifts because from the very first box that will be sent, you'll receive well-packaged, appealing items that your loved one is sure to enjoy.