Homemade Barbershop Hot Towel Shave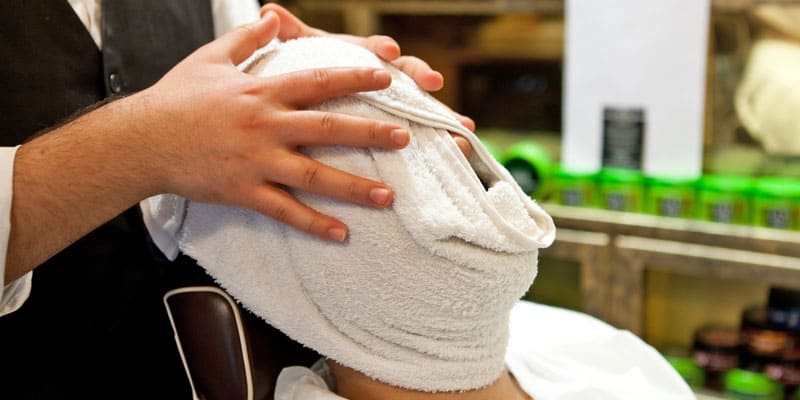 There are a lot of great things about the experience of getting shaved at a barbershop. The hot towel is one of them, and generally men don't try to replicate it at home. Beyond just being extremely relaxing, it also serves a real purpose. the hot towel softens your beard, making your shave smoother and less irritating for your skin. While it likely won't be part of your weekday routine, it is quite easy and a great boost to your weekend shave.
Step 1: Get a towel
No need to buy something fancy, any clean washcloth or small towel will do.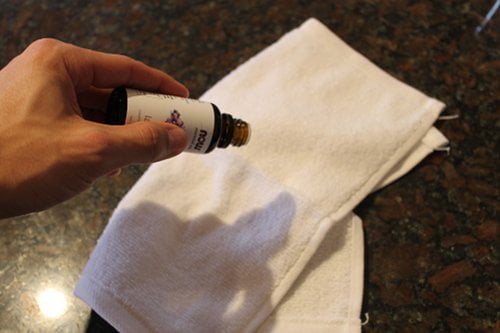 Step 2: essential oils (optional)
While this step is optional, it is highly recommended. You can get essential oils from most health food stores. Feel free to experiment with whatever scent you fancy, but the traditional scents are eucalyptus, lavender, and sandalwood.
Once you have your oil, apply a couple drops to your towel while it is still dry. You don't need more than that, and it's best to conserve the oil as some scents can be quite costly.
Step 3: warm the towel
There are 3 ways to do this. The first is to simply run it under some piping hot water from the faucet. If your water gets hot enough to allow this, it's quick and easy. However, you may not be able to get it as hot as you would like. To conserve the scent of the oil, we recommend filling a bowl with the hot water and letting it soak, but you can also let it sit under the running water.
Option number 2 is to get the towel damp and then give it a quick 30 second ride in the microwave. This works great, and its very fast. However, If using the same system to heat your hot towel as fast food joints use to heat their burgers is a turn off for you, option 3 is your best bet.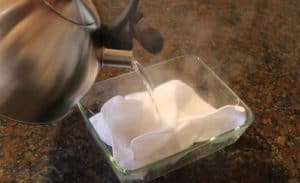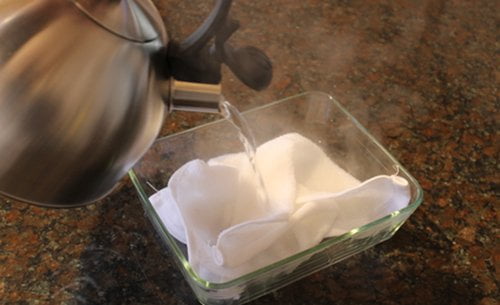 For option 3, fill your kettle with enough water to fill a bowl and to make a cup of tea. Once the water is boiling, poor it into the bowl that is currently holding your towel. Since we like killing two birds with one stone, while the towel soaks, go ahead and make yourself a tea with the rest of the water.
Step 4: apply to face
Whatever method you used, wring out the towel so that it is only damp and apply to your face. If you used the kettle option, be careful that the towel is not too hot. Hold it on your face for a good 10 to 30 seconds, or until it is no longer warm. Remove and carry on with your usual shaving routine!