28 Beard Styles For Men & Trends For 2023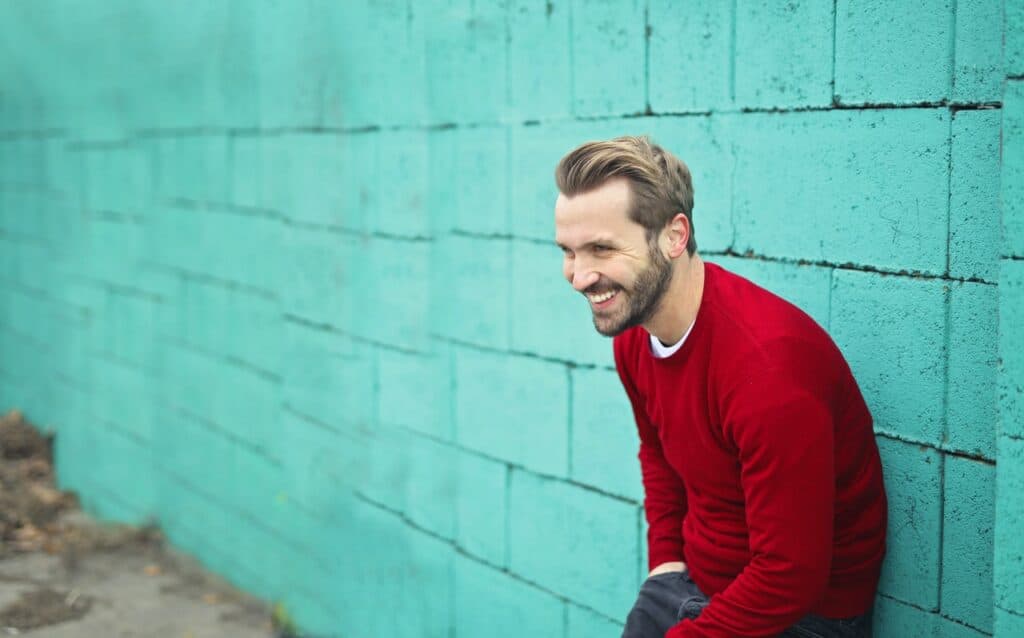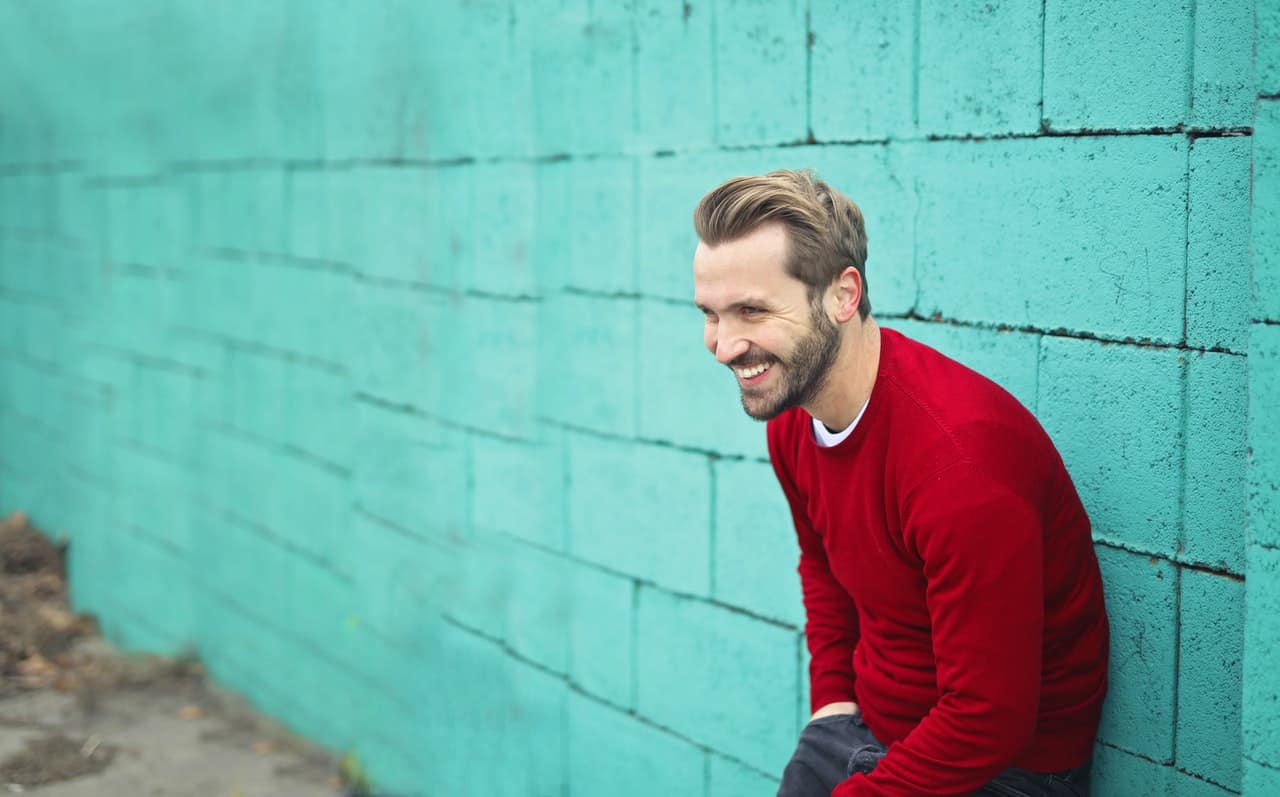 Have you stared in the mirror and wondered how to style your beard? Are you bored of your ordinary beard hair? Then keep reading because this article will introduce you to all the new trends and popular beard styles in 2023. There is no better way to start the new year than with a fresh beard cut and a new vision.
Like fashion trends, men's facial hair styles circle around through the years and go on and off trend quicker than you can say, Jack Robinson. However, there are some looks among the different beard styles that are absolutely timeless and will most likely always be in fashion. This doesn't mean though, that you should strictly stick to them and never experiment.
The beard is a frame to the face and the shape of it definitely matters! The best way to find out which beard style looks best for your face is to experiment or simply keep reading because we will answer that question for you. So go ahead and explore the article to find your new look!
Short beard styles:
1. Clean beard style
Starting with the classics, a clean shaved face is a great option whether you have an important interview coming up, need a change in your life or you simply dislike facial hair. Maintaining a shaved face may require some extra work in the morning but it has its benefits too. One of the pros is that you don't have to think about grooming and washing your beard which is a daily must if you have a longer beard growth. In that case, you would only have to wash your face once or twice a day, depending on your skin type, and shave every two days to keep a clean face.
The no beard look isn't a hugely popular style for men as it requires a lot of maintenance. It is also a great option if you are bored with your regular beard and looking for a major change in your life. It's the equivalent to when women change the colour of their hair.
Another reason to shave your entire beard occasionally is to reduce knots and tangles, remove bacteria, and refresh the look.
And even though the no beard look isn't the most popular of all, there are many celebrities who keep on pulling off the look for years and years and are followed by their fans. Actors like Zac Efron, Brad Pitt, and Leonardo di Caprio along with the footballer David Beckham are some of the many well-known faces who regularly show up on your screens with freshly shaved faces.
Interesting: Before the 1920s having a clean shaved face was considered an act of rebellion.
2. Stubble beard styles
The stubble beard style screams sexy and is considered the most appealing to women. The Five o'clock shadow is a classic in the genre and is chosen by every man at least once in their life.
This style is one of the most popular among the short beard styles and never goes out of fashion. It's by far the easiest one to maintain and it's a neat beard style whether you have a patchy beard, thick beard, or regular beard growth. To keep up with this beard style you have to shave your beard regularly – once every 3-4 days for a good stubble beard. Voilà!
This style is very simple and there is no need to use a beard trimmer or specifically clean it. Just washing your face in the morning is enough to keep it clean.
Like the no beard look, the stubble beard is extremely popular amongst the celebrities and we have seen many of them showing it off on the red carpet events. Some of the popular men with stubble beard looks are Jason Statham, George Clooney, and Robert Pattinson.
Here are some of the celeb's stubble beard looks: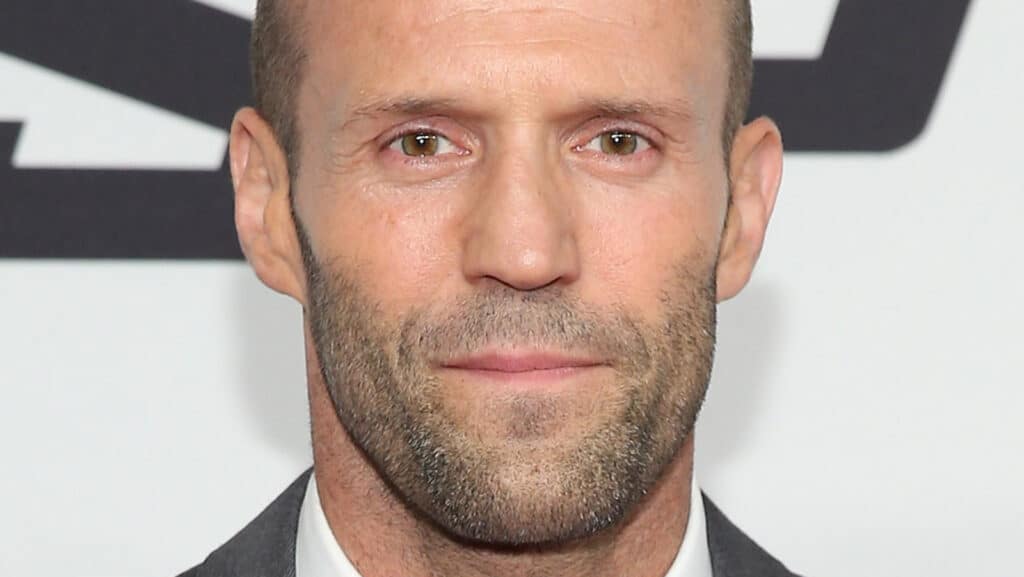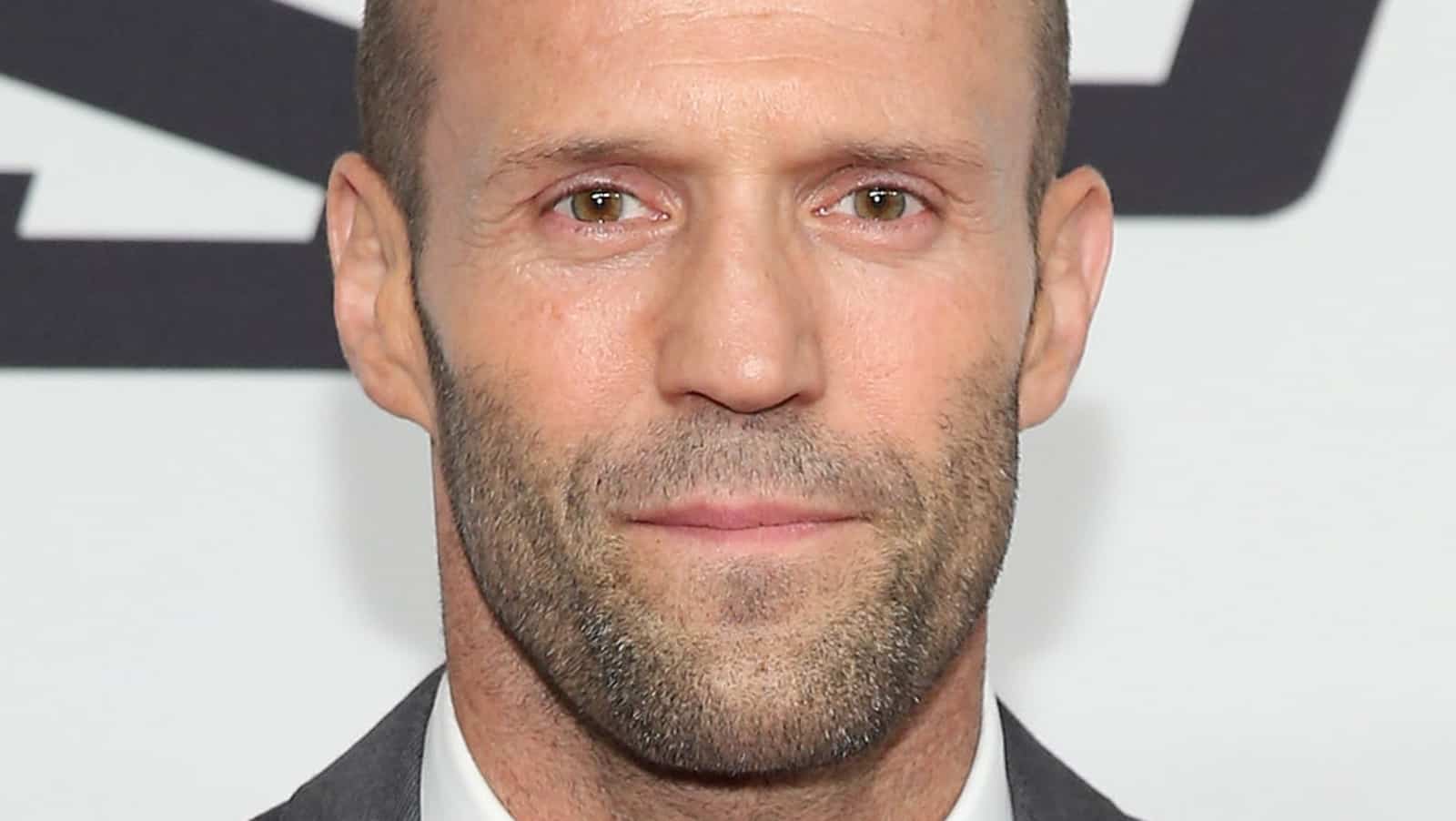 Part of the stubble beard family is the Medium stubble. To grow a medium stubble beard shave once every 3-7 days. This look is even easier to achieve than the short stubble because it requires less shaving.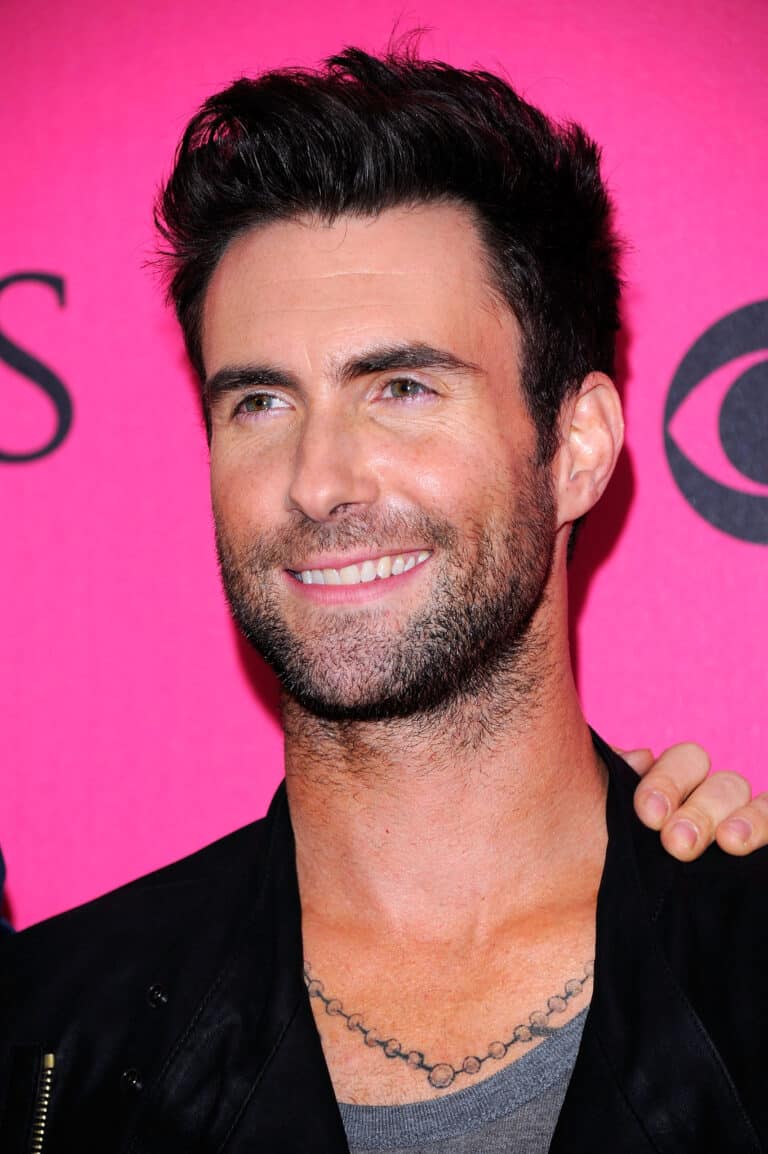 Another stubble beard look is the heavy stubble. Another name for this style is the 10-day beard or a lazy man's beard because to achieve that look you should shave once every 10 days which leaves you plenty of time to be carefree. The heavy stubble beard is the longest of the stubble looks and it should be about 5mm long.
3. Corporate beard style
Having a big beard despite it might have been part of your style, would've cost you a job in the past and this is how this facial hair has become one of the popular beard styles for many. Nowadays, this is not a common practice in the corporate world but this short beard style is still one of the best beard styles for working men.
This look requires neatly trimmed facial hair and it's only possible with a short beard to maintain it you will probably need a beard trimmer. One of the celebrities well-known for this particular beard length is Ben Affleck who has been pulling this look off forever.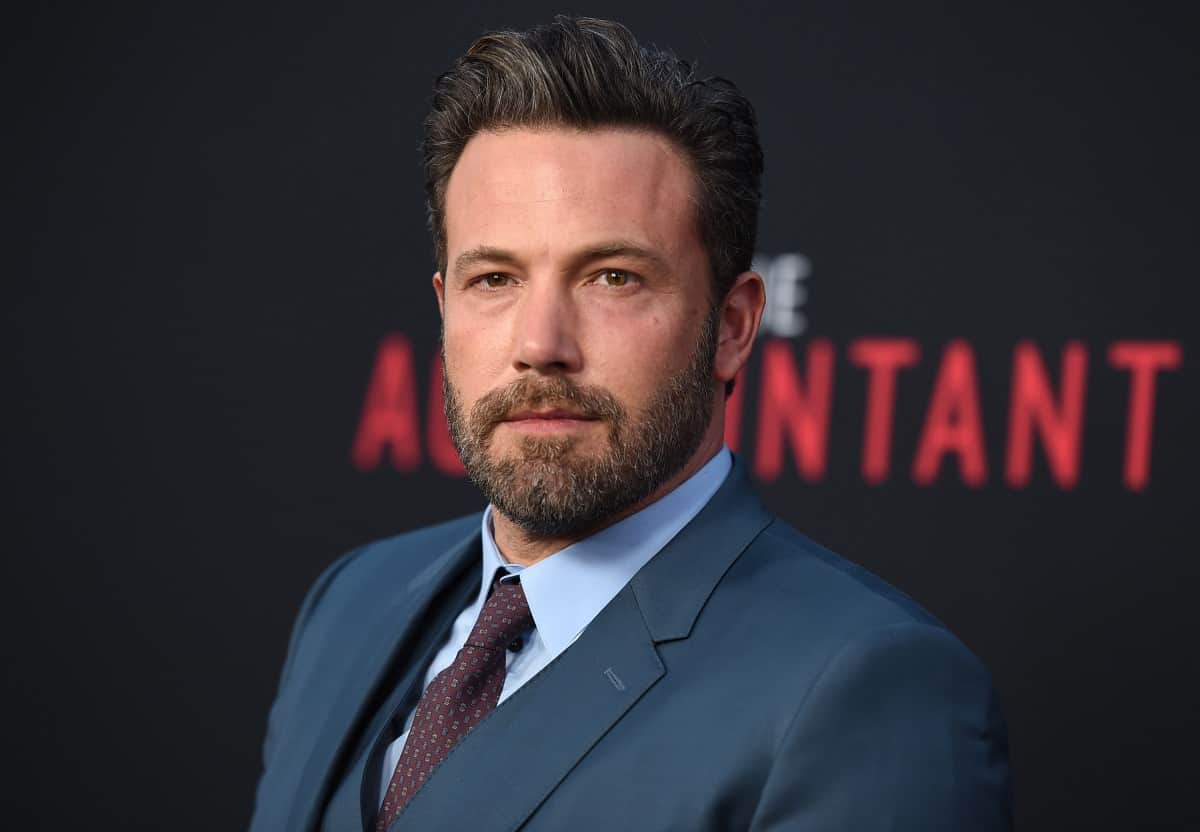 4. Scruffy beard style
This look is the next step after the long stubble and it requires a bit of patience but once grown it's easy to maintain and therefore a popular choice among many men. The past two years have changed the facial hair world a lot. Lockdown and working from home have definitely given men the opportunity to try out different looks and experiment with their facial hair. And if you want some freedom the scruffy beard style is the perfect one for you because the only maintenance that requires is a regular trim and a once-a-day wash with soap. It's optional to apply beard oil but it's a good idea if you have a particularly thin beard as it can help growth.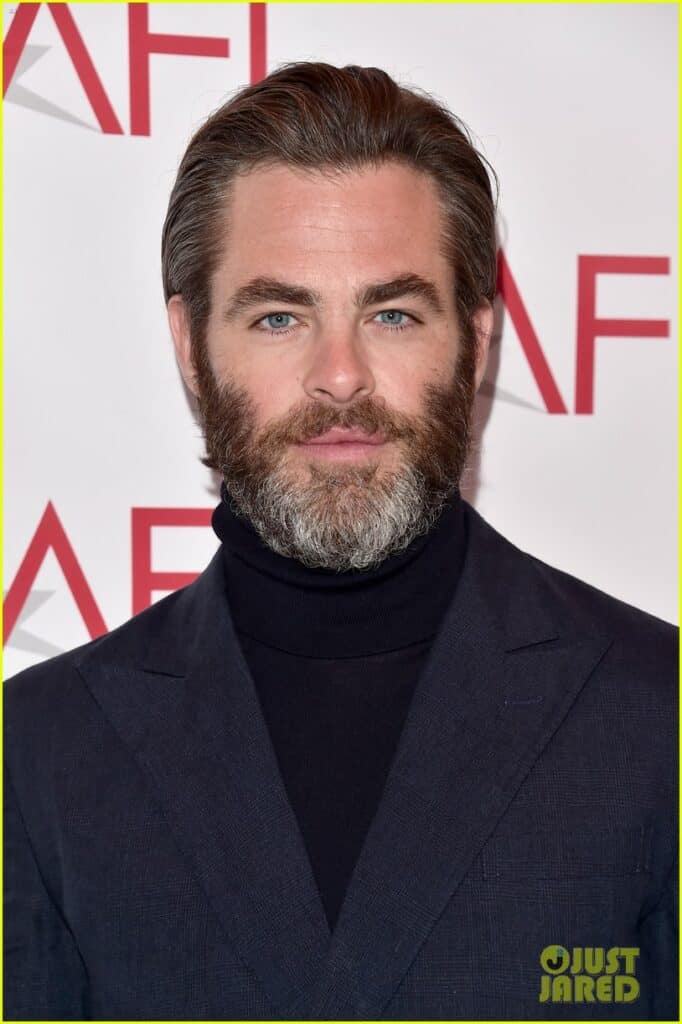 5. Short boxed beard style
This is one of the trendiest facial hair styles and it doesn't require a lot of work to maintain. The name comes from its shape which resembles a box around the jawline. The usual trim is around 1/2 inch in length. This beard cut goes perfectly with the classic quiff or any short hairstyle.
6. Faded beard style
The beard fade is one of the beard styles that will most likely require a trip to the barber because it's not easy to do but it's a special one. The beard is thicker around the jawline and it fades away as it goes higher.
7. Chin beard styles
Chin curtain
This beard style has been popular for years and is a great way to define the face shape. It is considered as one of the cool beard styles and a great way to deal with a thin beard.
According to a theory the chin curtain beard fade was invented by the sailors who had to be fully shaved while on duty so they only grew hair on their chins and jawlines which were hidden under their turtle neck shirts, which were part of their uniforms. Later on, they were free to wander onshore without having to hide their facial hair. The chin curtain can be a short beard style or a long beard style depending on your preference of beard growth.
Chinstrap
Another one of the popular beard styles for men is the chin strap. The chin strap is very similar to the chin curtain beard fade but unlike it doesn't cover the entire chin, but only the edges of the jaw and chin. The chin strap is used to define the face shape and it could be in any form. The chin strap is a popular beard style for men with a patchy beard and it makes all the hair look fuller.
This is one of the facial hairstyles that are so diverse that they can be mixed with other beard styles. For example, it can be combined with the goatee. This looks great if you want to achieve a rounded-out look.
8. Hollywoodian beard style
Also known as a Tailback beard, this short beard is perfect for men who want to have facial hair but still show their face. The Hollywoodian beard is one of the beard styles that contain a combination of a goatee, a full mustache, and a long chinstrap.
The usual length for this short beard is around 1-2 inches and since the average man grows 1/2 inch per month it'll take from two to four months until you have enough facial hair to create this shape.
This is one of the beard styles for men that are very often chosen by celebrities, especially actors because unlike most beard styles do it enhances the facial features instead of hiding them.
This facial hair is often seen on Leonardo DiCaprio in his movies.
9. Goatee beard styles
The Goatee is a bridge between the mustache and the full beard. It's perfect for men in their 20s but also for anyone who can't grow a full beard. This facial hair is enough to appear as if you had a thick growing beard so even if you have a patchy beard this hairstyle might be a great option for you.
How to groom a Goatee? The first thing you want to do is comb your beard well so you can see each hair well. Then you're going to need a beard trimmer. Remove all hair from your cheeks, creating a square shape around your lips. leave the chin hair horizontally longer for that chin strap look and you've got it. Apply beard oil at the end to moisturize the skin and encourage thick beard growth.
The goatee is very often connected to evil because of the film industry. This comes from ancient times when Christianity became the main religion, Pagan gods were portrayed with goatee-looking beards. Later on, in Renaissance art, this was the image of Satan, who had hooves, horns, and goatee.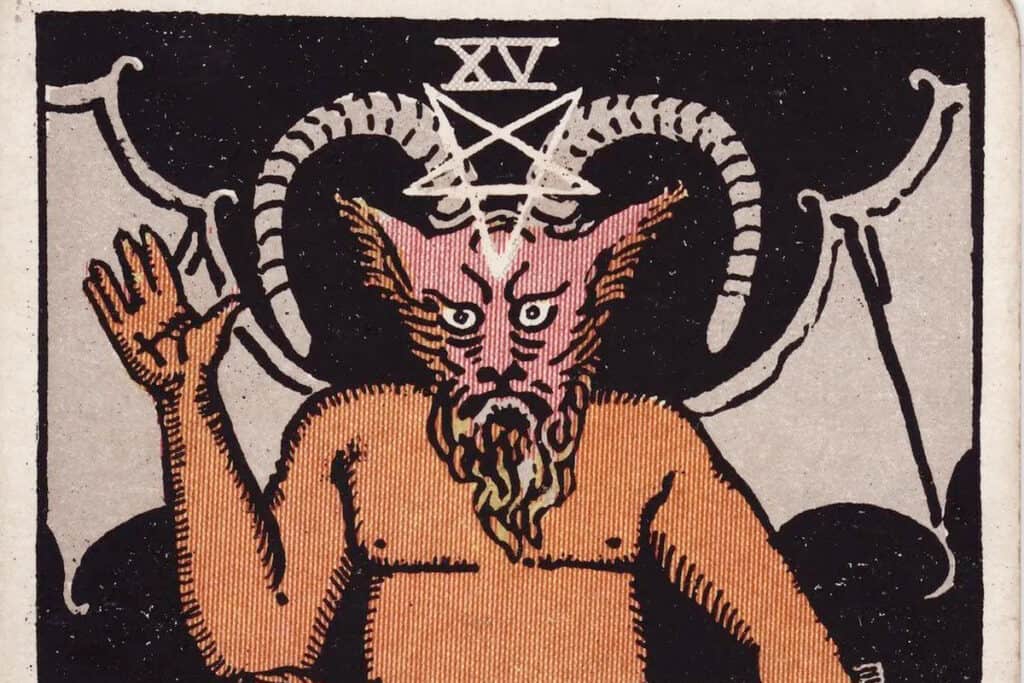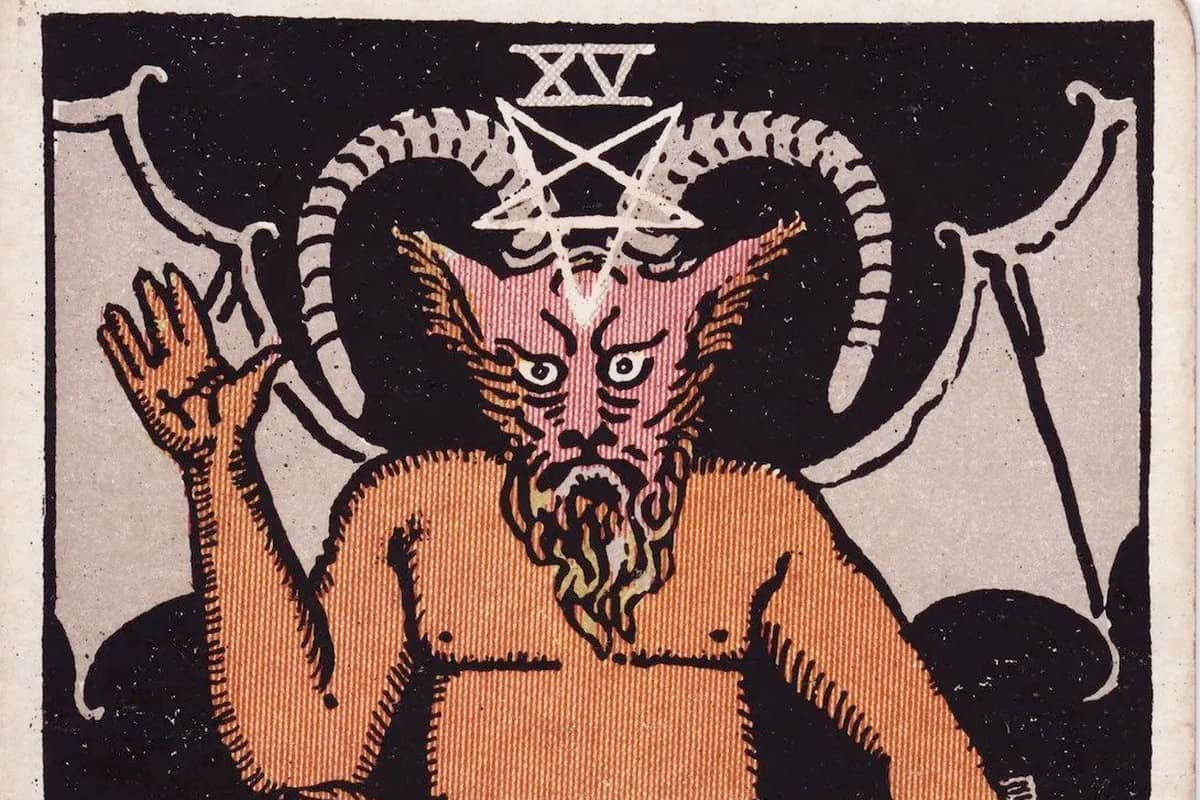 However, there is a perfect explanation why exactly the goatee and no other are perceived as evil. Dr. Derrick Watson and Dr. Elisabeth Blagrove explained that the shape of the goatee which resembles an inverted triangle has a negative effect and causes anxiety which could be perceived as threatening.
Nevertheless, these are just myths and stereotypes that don't mean anything really. If this is your style, go for it.
One of the most prominent celebrities who is often seen with the goatee on and off-screen is Bryan Cranston. Despite being on the small and big screen for decades, Cranston only reached the peak of his career with his role in the hit series Breaking Bad.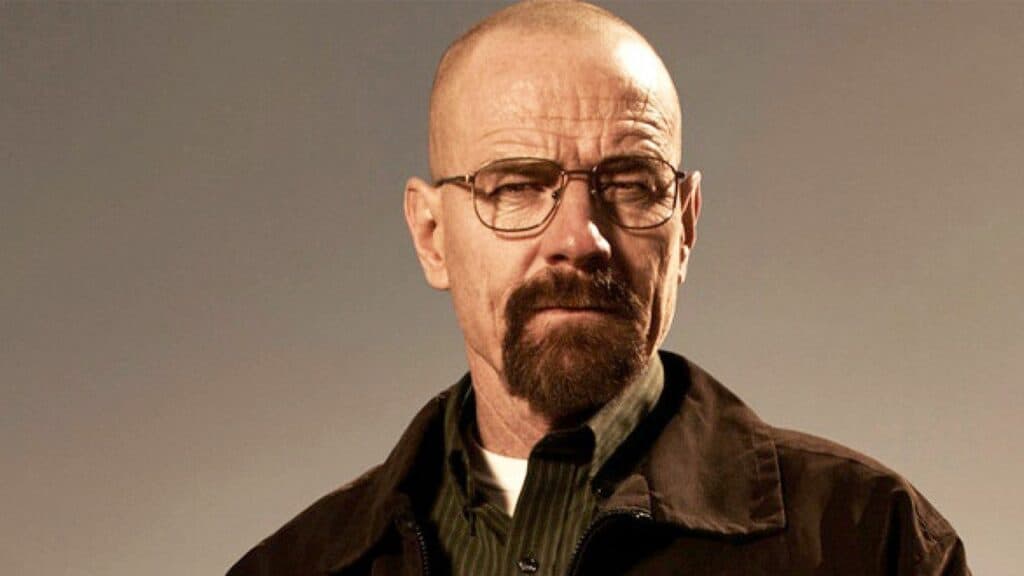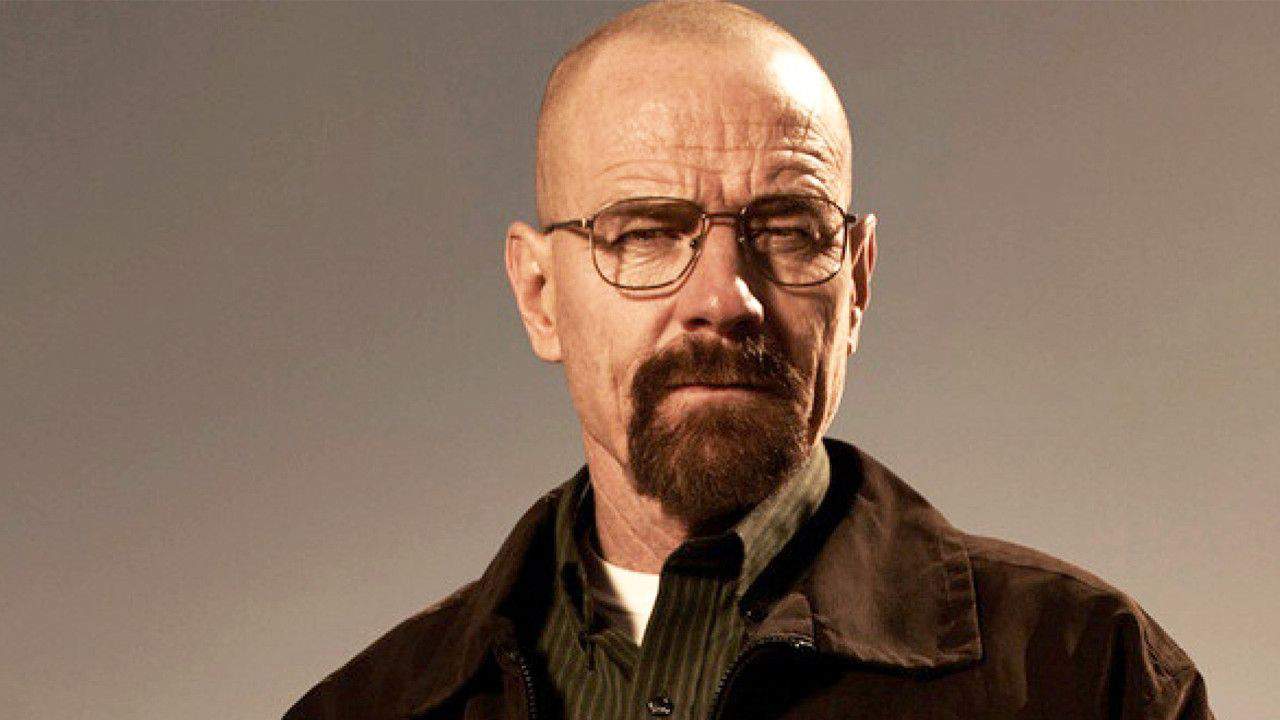 The goatee is one of the most popular beard styles for men and we have seen most well-known faces wear it at least once in their life. Dwayne Johnson, Idris Elba, Orlando Bloom, Christian Bale are some of the celebrities who often are G.O.A.T.eed.
10. Circle beard styles
This beard looks a lot like the goatee with a few differences. Even though the goatee is more often an uninterrupted line of hair shaped like a box around the lips, it can be interrupted too and have a gap between the stache and the chin strap. However, the circle beard has no break and creates a continuous line of hair, shaped like a circle around the lips, hence the name circle beard.
There is also a significant difference in the mustache shape between the rounded beard and the goatee. The goatee's mustache can be longer or shorter and it's not necessary to be connected to the chin hair. However, the mustache in the circle beard is only as long as the chin strap and a little bit longer than the lips as it's like a frame to them.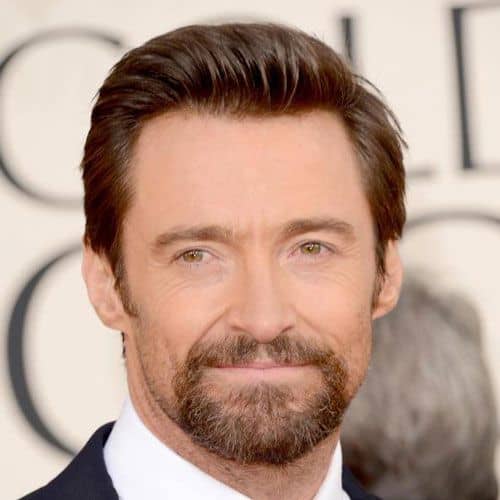 11. Royale beard styles
This is one of the short beards that is part of the circle beard family and again looks very similar to the goatee. However, there is a twist. The chin strap isn't just a straight line but this time it's shaped like an anchor resembling the anchor beard.
This is yet another of the beard styles created by the seamen. This beard grow was made in the 1800s by the Royal Navy. It was a way for the sailors to have facial hair but maintain a clean look. In the past the beard was one of the visual differences between pirates and sailors, that's why sailors were required to have minimum facial hair growth.
Nowadays, this style is chosen by many men, especially celebrities because it's different and very unique. It shows that the person is well-groomed and takes care of their appearance.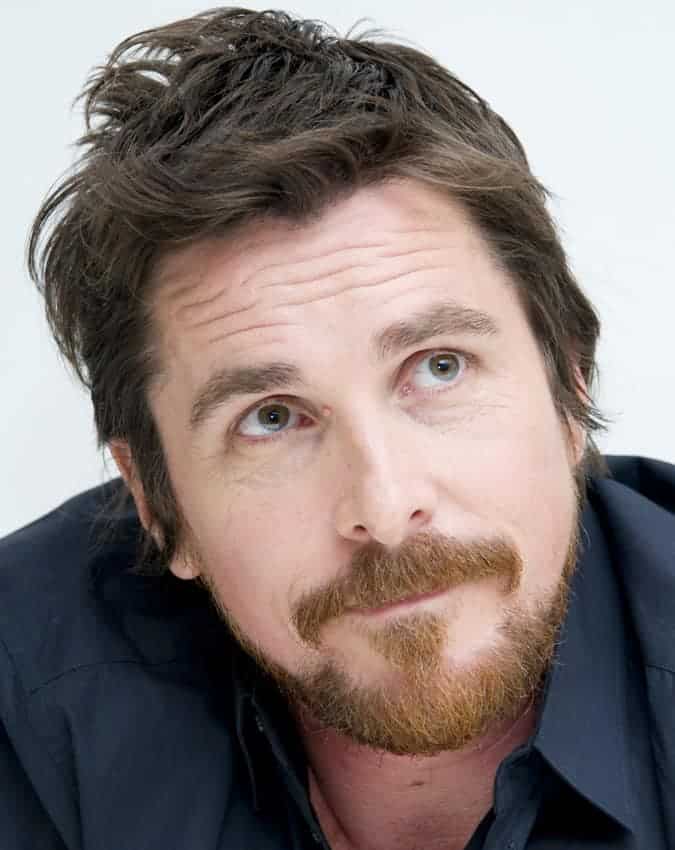 12. Anchor beard styles
Permission to come aboard this short beard. The name hints at the shape of this style so you already know that one of its components will be shaped like an anchor. Luckily, that's not the mustache. The chin hair resembles an anchor and it's paired with a discreet mustache. This shape again takes place mainly around the lips without spreading over the cheeks creating a square or circle shape around the lips.
The anchor beard looks great with a long quiff for a classic style or messy hair for a more modern, hipster look.
13. Van Dyke beard
The Van Dyke was created by the painter Anthony van Dyke in the 17th century. He popularized the style with his painting "Charles I in three positions" where the king is portrayed in profile, full face, and half profile positions with the beard.
This is one of the oldest groomed beard styles for men and it contains a mustache and a soul patch which usually goes over the length of the chin.
This is one of the short beards considered artistic and cool. Depending on how fast your hair grows, this style should take from two to four weeks to grow. However, the length of the chin hair can vary depending on your preference. There are many versions of the Van Dyke beard.
For a younger look keep the chin hair and mustache longer. If you like it a bit more casual the length of the mustache should match the length of the chin strip, resembling the goatee. The Van Dyke can be stubble, rugged, messy, long, short, or in combination with a jawline beard.
Some of the most iconic Van Dyke looks were pulled off by Richard Gere, David Beckham, Johnny Depp, and Viggo Mortensen.
14. Balbo beard styles
The Balbo beard contains a floating mustache, soul patch, and no sideburns. It resembles the short boxed beard but without the hair on the cheeks. This short beard is perfect for people with rounder faces because it's slimming and gives the face a boxy shape.
When thinking about the Balbo beard the first image popping in is Robert Downey Jr. The actor has adopted this style since forever and it's absolutely iconic to him. Another very well-known person who is often seen with short beards is the singer Adam Lambert.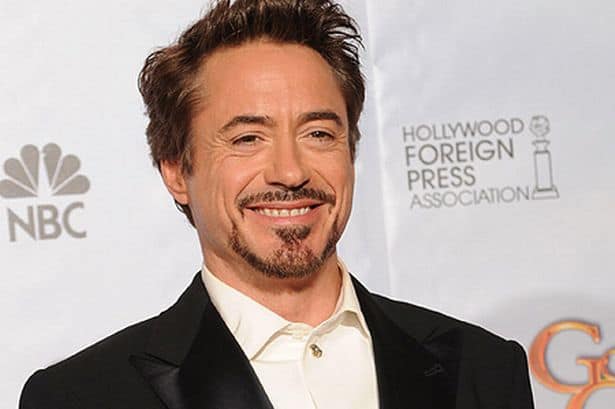 15. Soul patch beard styles
Jazz dab, jazz dot, flavor saver, or mouche are some of the other names of the soul patch. Hugely popular around the world, this beard is a tuft of hair under the lower lip.
This short beard came out between the 50s and 60s and it was popular amongst African-American jazzmen and then it became one of the trendy haircuts amongst artists of all kinds.
In recent years the soul patch was one of the best beard styles in the early 2000s. Sported by Howie Mandel on the popular tv show Deal or No Deal and by Billy Ray Cyrus, this short hair doesn't require a thick beard and is one of the easiest styles for men to maintain.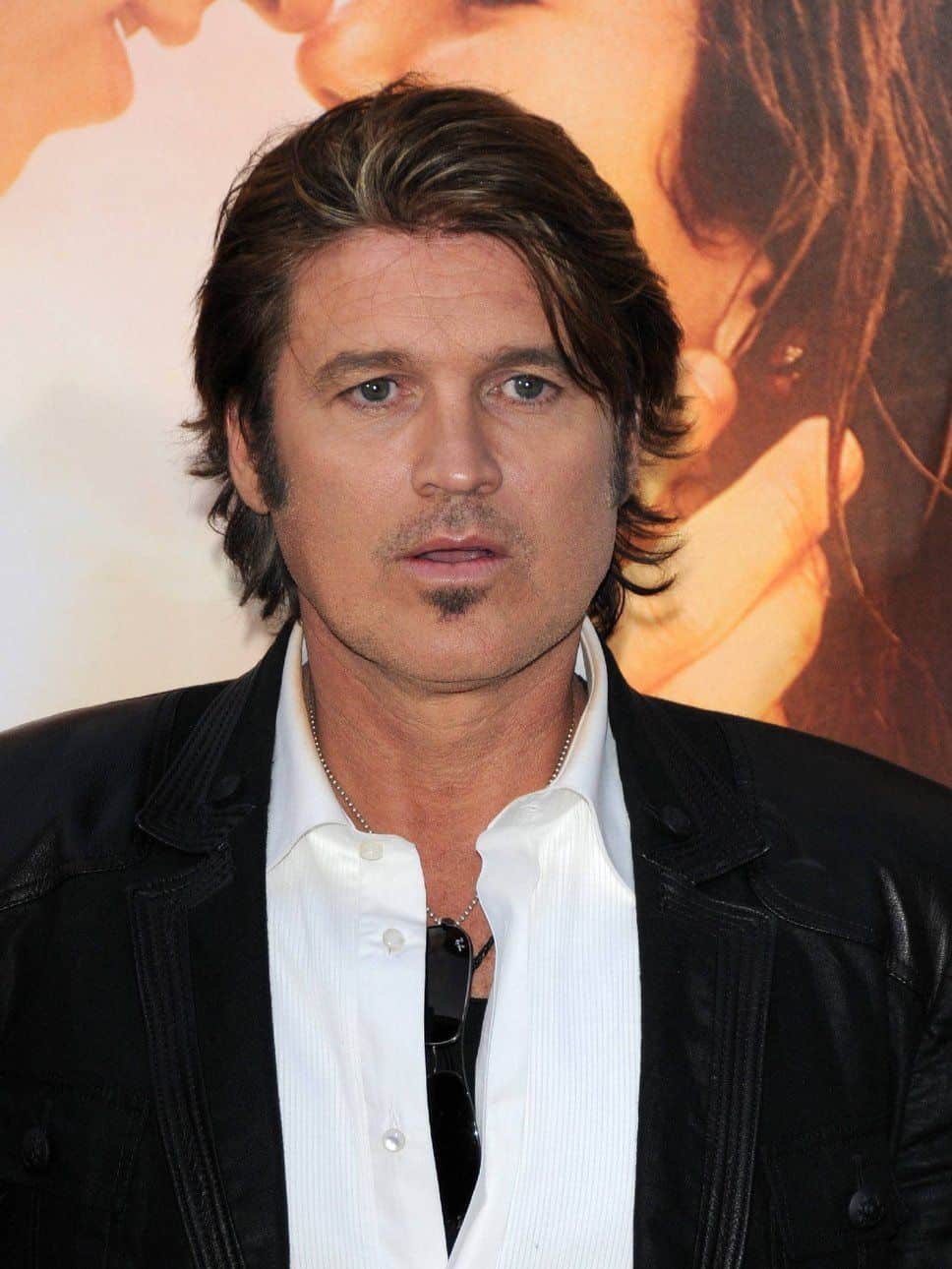 16. Imperial beard style
This is one of the only styles for men that require you to keep your whole beard. However, like all beard styles, it has many variations. Usually, this style includes chin hair and it looks like a full beard but can also be seen without the chin hair resembling friendly mutton chops. One specific thing about this medium-length hairstyle is that it always contains a long mustache that could also be curled at the ends.
The imperial beard is the perfect style for men over 40 because it gives a wise and mature look and it'll make you feel superior.
17. Mutton chops
The mutton chops are other facial hair that can be classified as a beard but it's from the sideburns family.
Hugh Jackman in The Wolverine or John Quincy Adams and Martin van Buren, the 6th and 8th presidents of the US, who made the mutton chops more popular?
Actually, this hairstyle gets its name from the shape of the mutton, which is the meat of a sheep's rib. It originated around the mid-19-century and was seen in different forms, usually more extravagant than nowadays. The style is also called sideburns. The Lambchop sideburns used to be a symbol of the gey societies of San Francisco and Sydney along with the handlebar mustache.
This is hair that grows on the sideburns and it doesn't go down to the jawline but it takes a turn on the cheek lines and may or may not connect to the mustache. The mutton chops can be one of the long beard styles or part of the short beard styles.
There is another version of the chops called Friendly Mutton Chops which is almost the same as the classic chops but with a few small differences. The Friendly chops have to reach the lips unlike the regular one and usually go down to the chin too.
This style is the cousin of the regular Mutton chops because they come from two different families. The Friendly Mutton Chops are from the Imperial beard family and the Mutton chops are from the sideburn family.
18. Patchy Beard styles
If you struggle with growing facial hair, there is nothing to worry about. The patchy beard isn't that common but it's getting more popular every year. The most important thing with this style is to groom it and take care of it. One of the ways to do so is to try and keep the hair as even as possible so the patches aren't so obvious and defined.
And because it's been proudly worn by celebrities and embraced by many men all over the planet it's gaining popularity very quickly.
Here are 3 celebrities who can't grow a full beard:
1. Chris Pratt
The actor became hugely popular with his role in the popular sitcom Parks and Recreation whilst having to stare at his co-star Nick Offerman's thick mustache. Was he jealous we wonder? Probably not, as the actor wore his patchy beard proudly and with a style.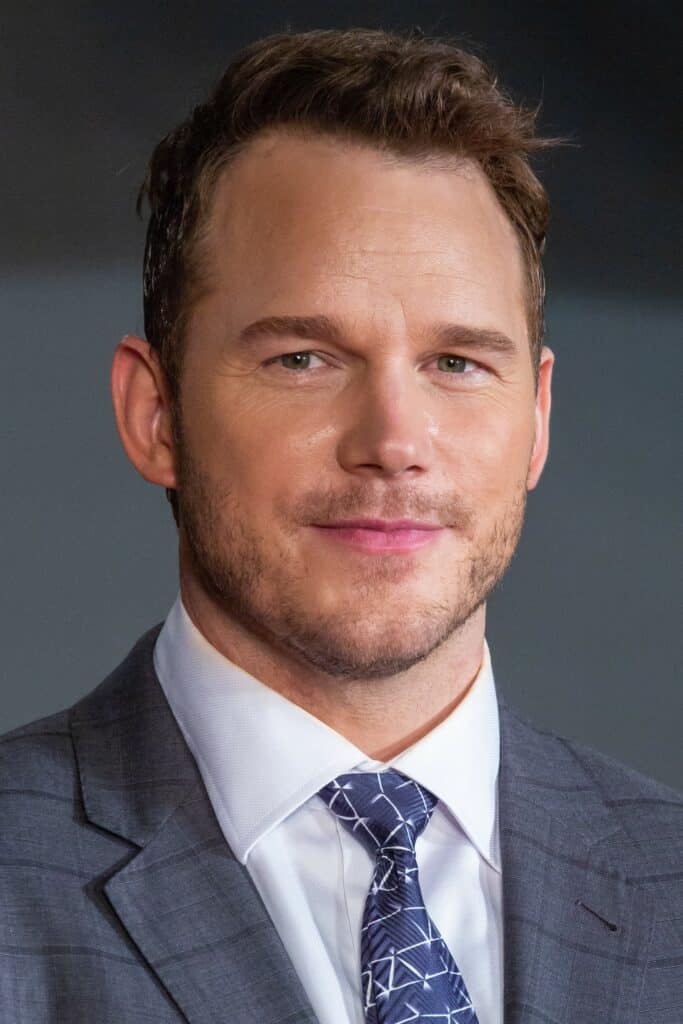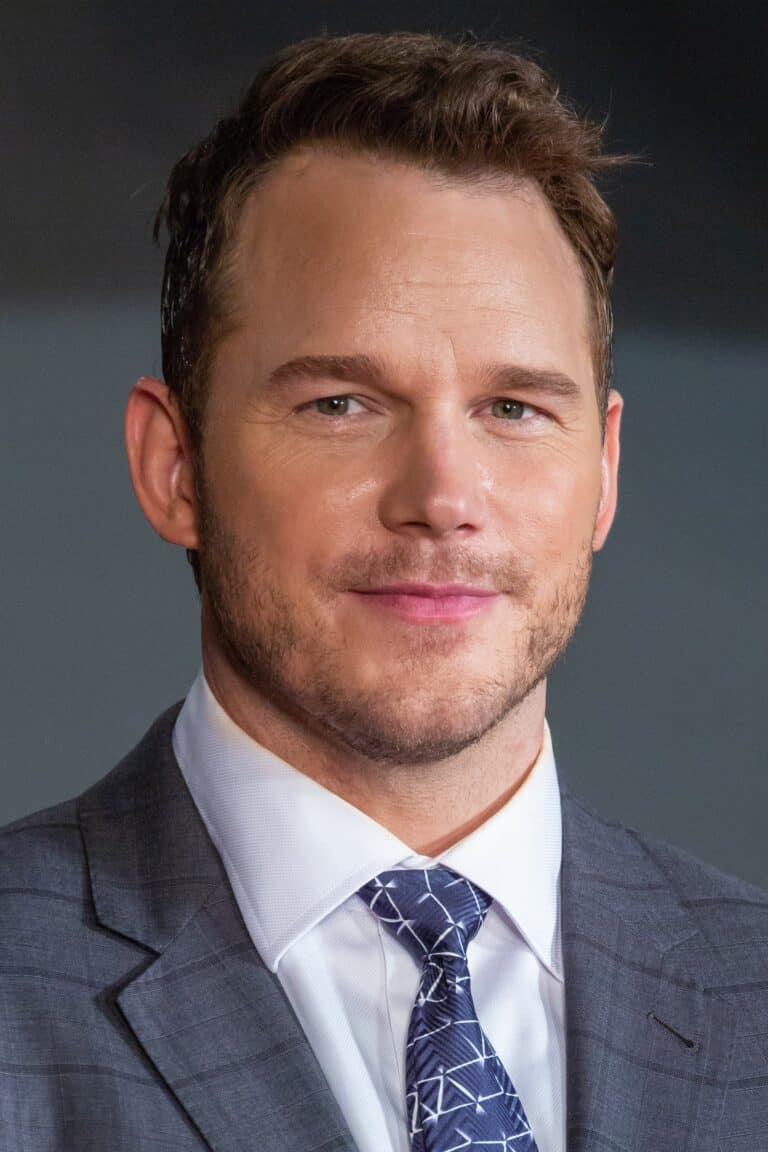 2. Justin Timberlake
The pop icon's beard isn't as patchy as some of the beards on the list but it makes you wonder why haven't ever seen the singer with a thick full beard.
3. Keanu Reeves
The actor has never been seen with a full beard but he has embraced the patchy style and is now an icon amongst many men with his specific beard shape.
And if you want a regular beard you can always apply hair growth-promoting oils on your beard as well as a conditioner every time you shower.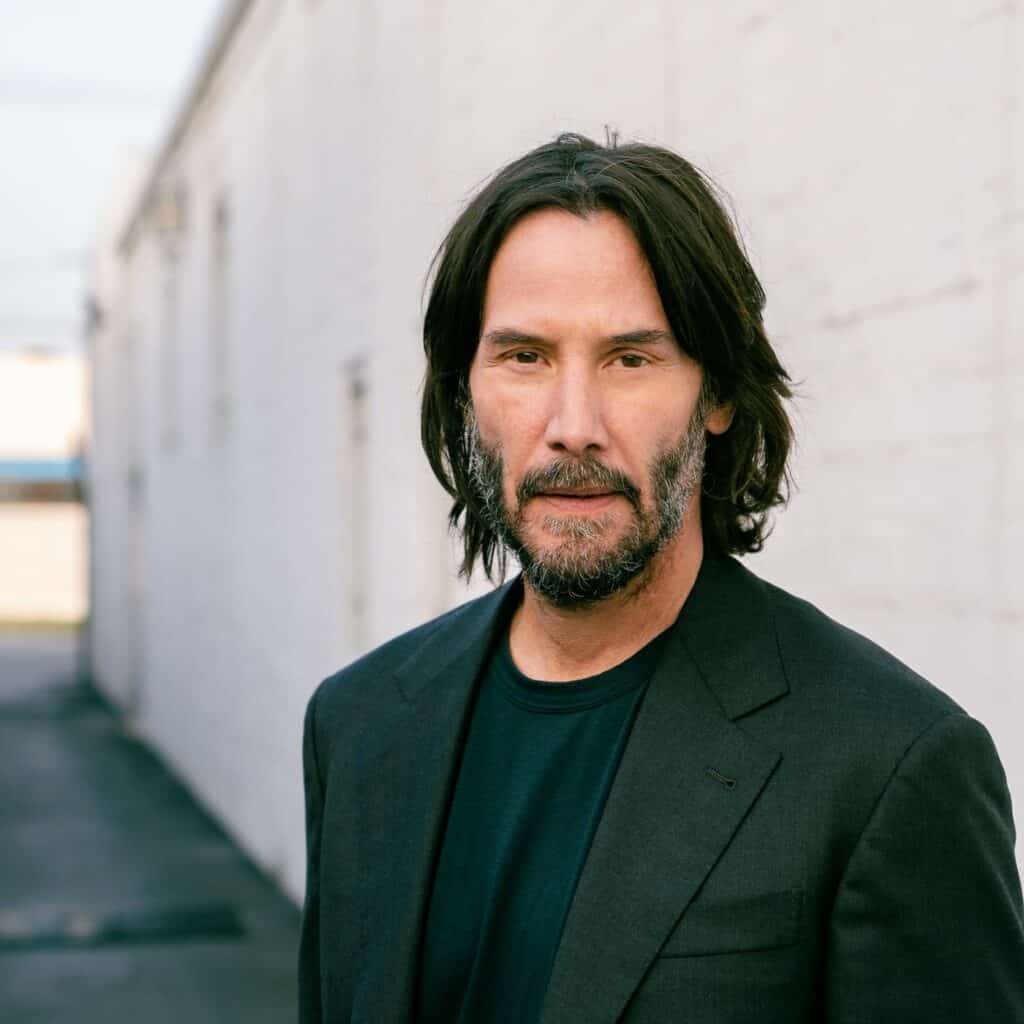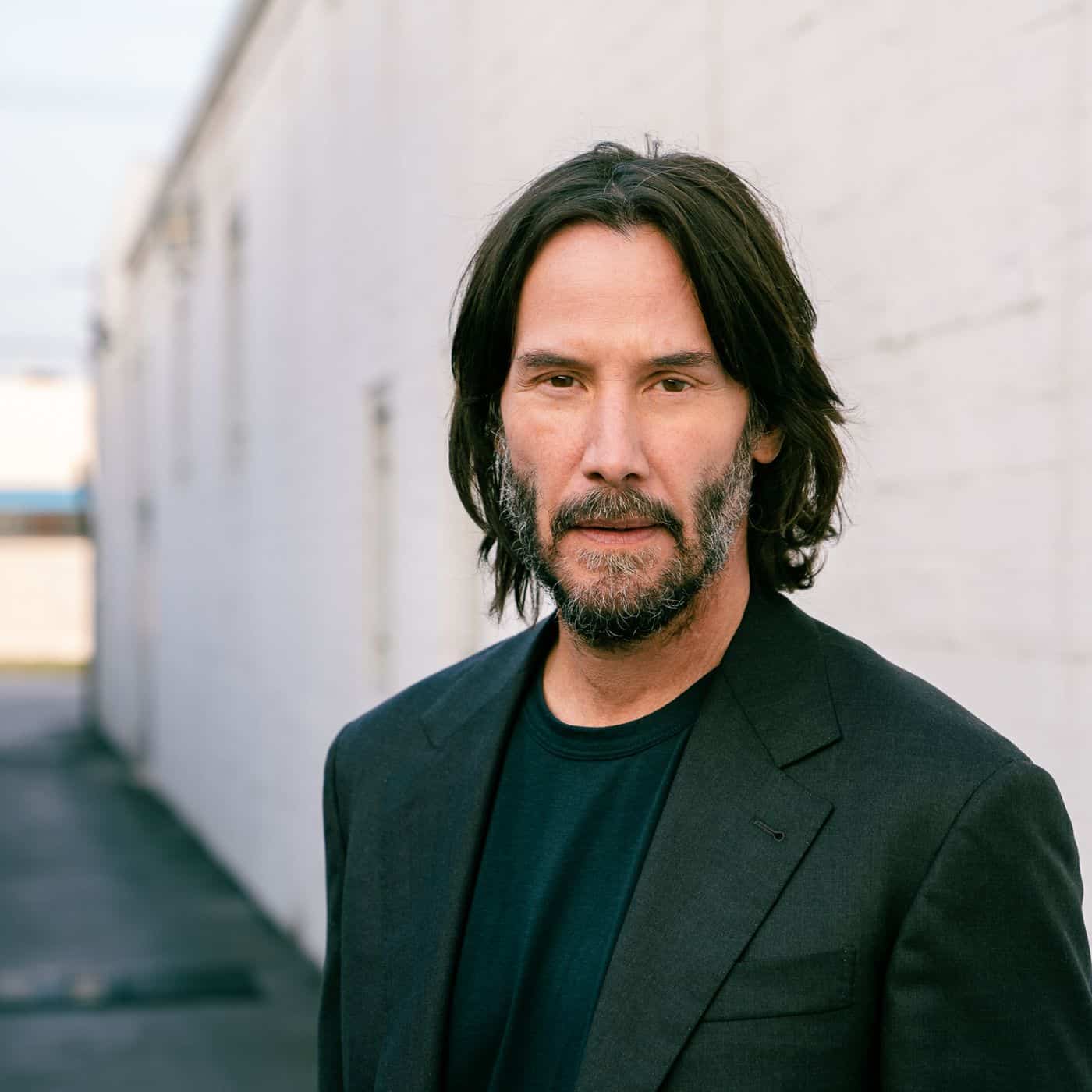 Mustache styles:
We have a created a full guide on moustache styles but here are a few highlights!
19. Chevron mustache
The chevron mustache is a medium-length, thick mustache style shaped to angle downwards the corners of your mouth. The look used to be extremely popular in the 1980s until it was replaced by the goatee style in the 90s. This style is probably the most popular out of the mustache styles and it looks great in combination with short hair. And even though it was quickly forgotten once the 80s were over, it has made a comeback and we love it. To maintain this look, trim regularly and use a beard comb to keep in good shape.
The chevron mustache is a classic style for hair growth, often associated with old-fashioned gentleman's looks.
When talking about the chevron mustache we can't help but picture the classical look of Tom Selleck showing off his stache during the years. Another famous chevron mustache look is the Parks and Recreation actor Nick Offerman.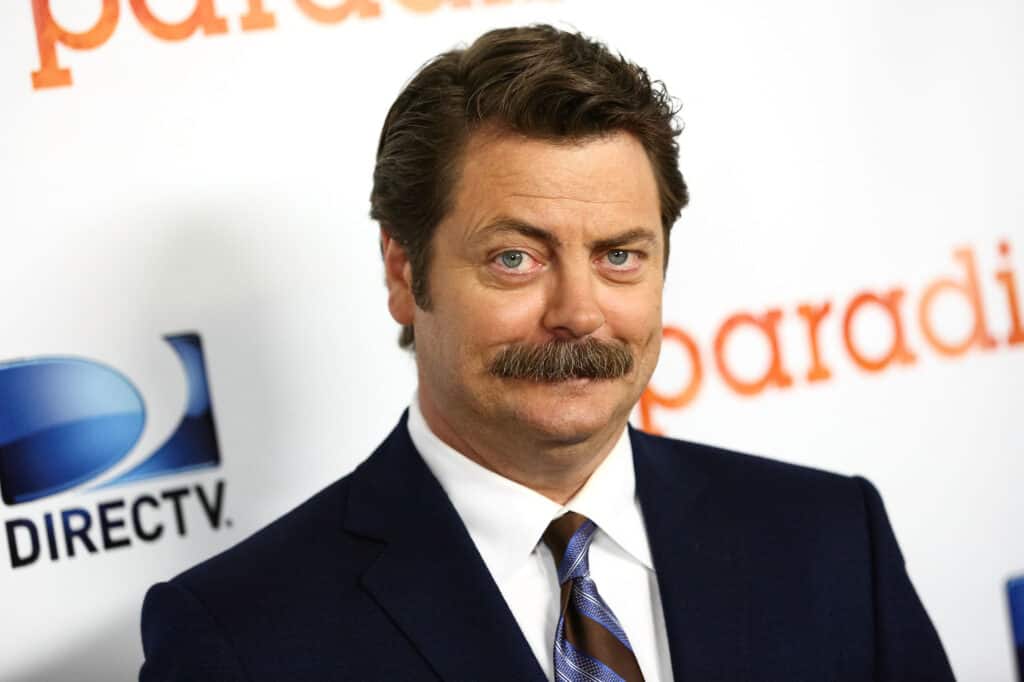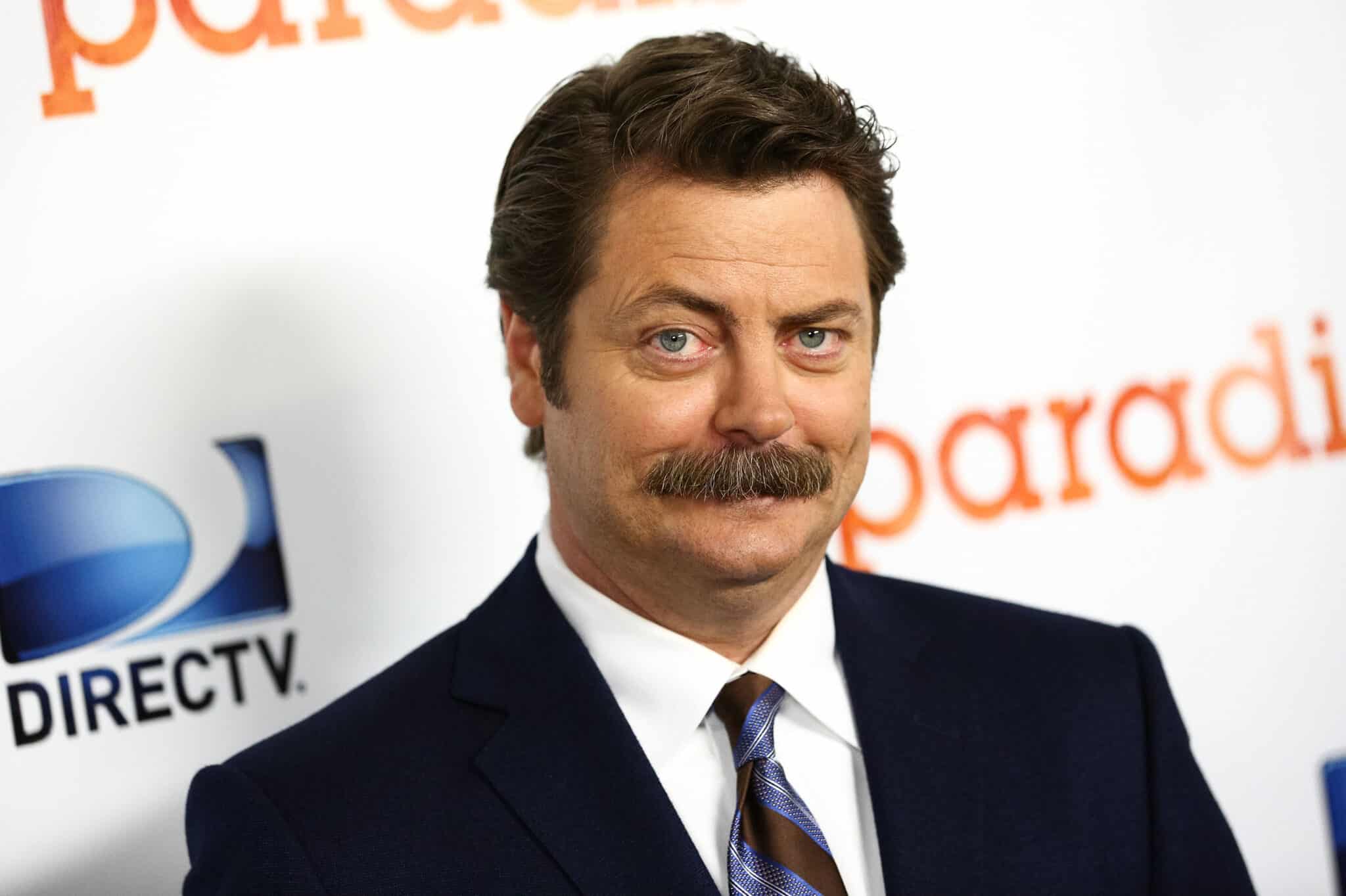 The chevron mustache is the younger brother of the handlebar mustache and the cousin of the horseshoes mustache.
All mustaches look great with short trimmed hair on the side of messy hair for a cooler look.
20. Handlebar moustache
The handlebar mustache is long and curly usually requires curling wax to keep its curly shape. It resembles a bicycle handlebar, hence the name of it.
This style used to be very popular in the 70s and 80s amongst older men from higher social ranks. Then it became long forgotten until in 2008 Movember (mustache November) became a thing. Since then the handlebar mustache has been an alternative for many to experiment with their look and make taking part in the annual event more memorable.
21. Horseshoe moustache
This mustache takes its name because of its shape looking like a horseshoe. The mustache is exactly what you see when you picture Hulk Hogan.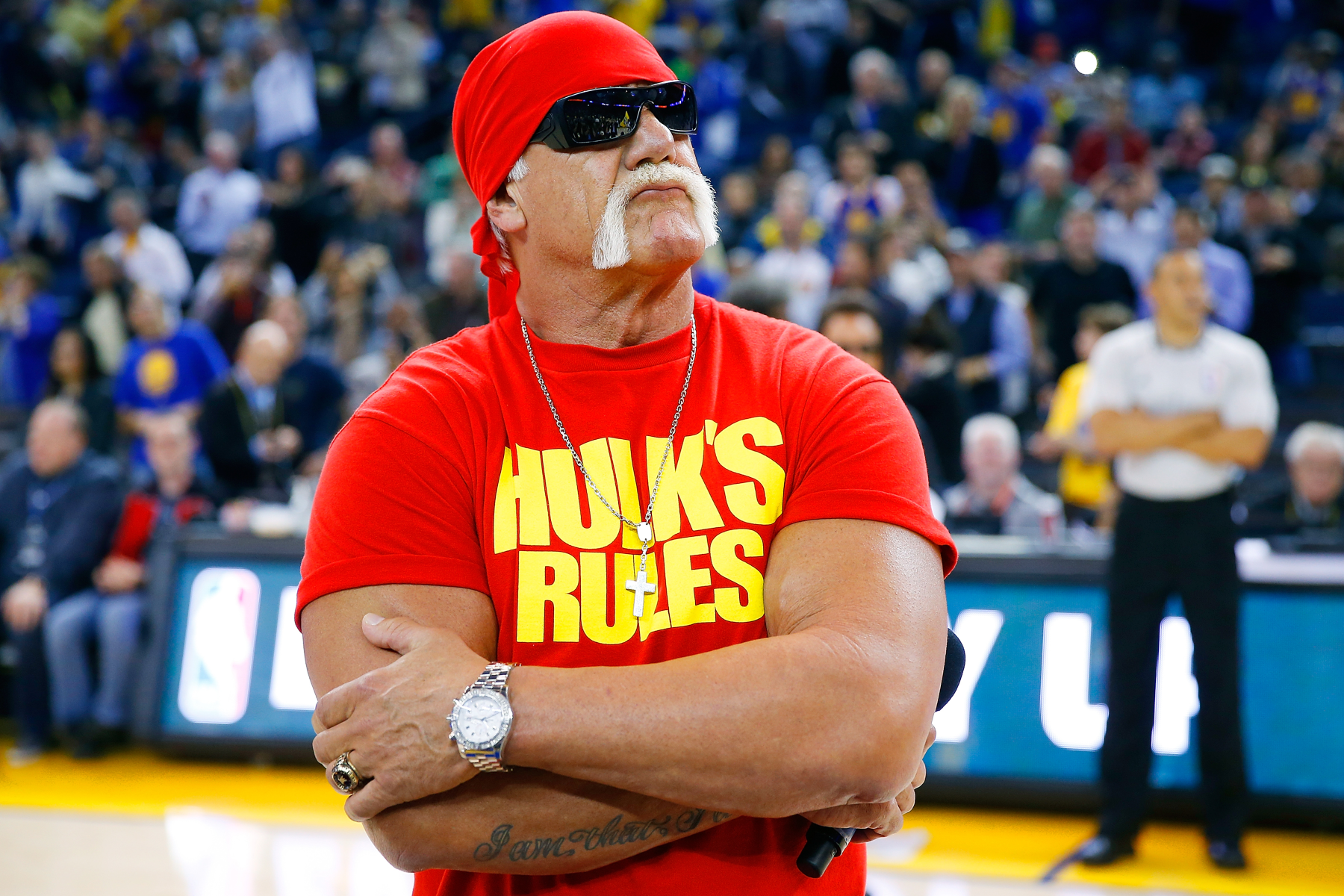 The handlebar and horseshoe mustache styles are considered controversial and extravagant facial hair and they do not suit every face shape. If you have a round face shape steer clear as these beard styles enhance the oval face shapes.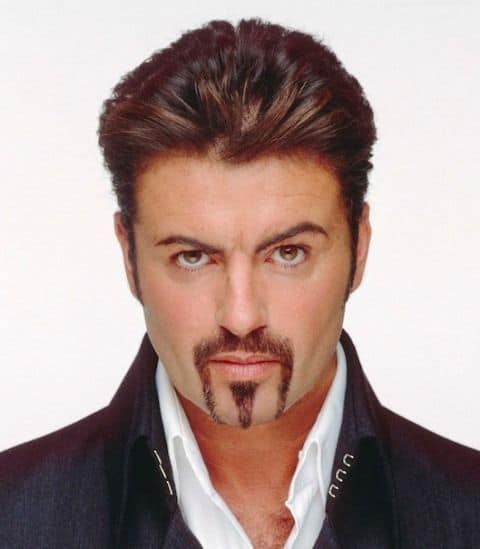 22. Beardstache
This is a style that combines a thick mustache like the one we mentioned above plus a heavy stubble which is about 5mm long. This is one of the beard styles for men that goes on and off trend very often but our radar says that it has a place amongst the future facial hair growth.
Longer beard styles:
23.Garibaldi beard style
This is one of the most popular long beards chosen by many men with a rugged style.
The beard length is between seven to eight inches, the shape is round and it includes a thin mustache. It will take approximately four months to grow. The mustache should be kept neat and well-groomed while the beard can be grown naturally. This makes it one of the easiest beard styles for men to maintain.
The name comes from General Giuseppe Garibaldi in the 19th century who stood out with his beard while unifying northern and southern Italy.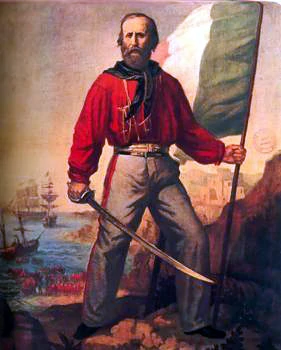 This beard is very masculine and unique and it suits a relaxed man.
24. Hipster beard styles
All hipster beards are big and bushy and represent the rebellion of the hipster subculture. They are somewhat trendy but not according to the mainstream trends.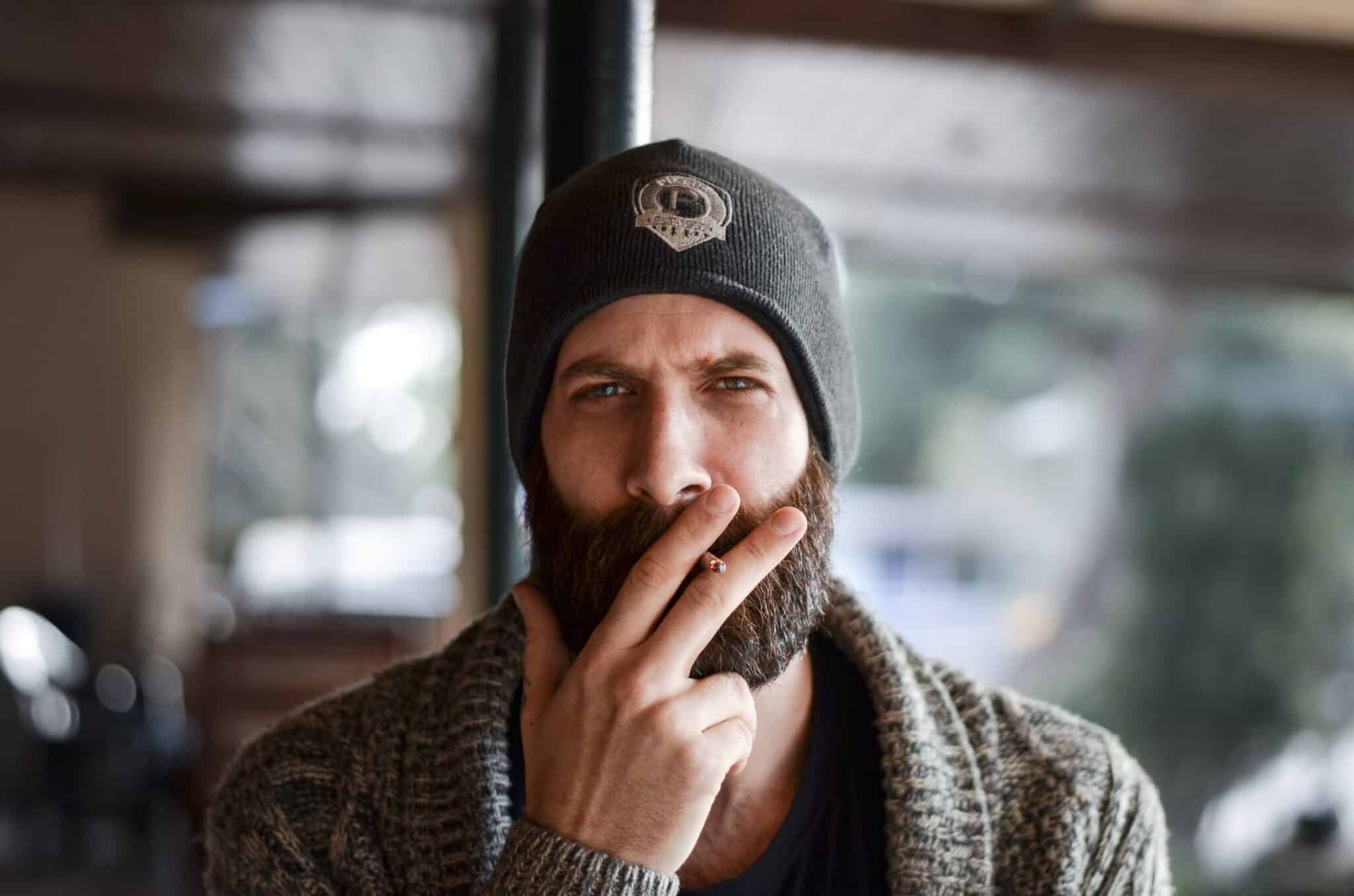 And if you want your beard longer than the average man's, the hipster styles are for you:
The lumberjack beard
With the recent events happening in the world men have been reconnected with their facial hair. The lumberjack is one of the best beard styles for men who want a relaxed look that is also suitable for any face shape. This is simply a long but well-shaped around the edges beard.
The long grey beard
This beard is perfect for older men who have grey hair coming out. A long beard like this one is the best way to embrace the grey hair and make it work for you. The beard will give you that silver fox look that is loved by women.
The hipster mustache
This style includes a long beard plus a mustache. This is one of the best beard styles if you'd like a low-maintenance look that is trendy and cool for men of all ages. This beard just like the lumberjack one suits any face shape and is one of the trademarks of hipster beards. Unlike the short beard styles, this one doesn't require a lot of shaving just the occasional trimming.
25. Full beard styles
This is usually part of the long beard style or it can be a short beard resembling the corporate beard look. It requires hair on all areas except the neck. The full beard is one of the most popular long beards and it's very masculine. However, it may take from 3-4 months to grow so think carefully before you shave it all of.
The best feature about this style is that it suits all face shapes and it's easily maintained. This beard goes perfectly with short hair or a bald head. It enhances the facial features and it can easily transfer into a faded beard. Use a beard comb regularly to keep it nice and neat.
26. Bandholz beard style
This beard comes from the beard expert Eric Bandholz and it includes a full beard plus a mustache. It is very similar to other long beards. The mustache should be trimmed regularly to prevent it from going over the upper lip but the beard can grow as free as you want it to be. Because of its easy maintenance, this beard is hugely popular and a favorite to many.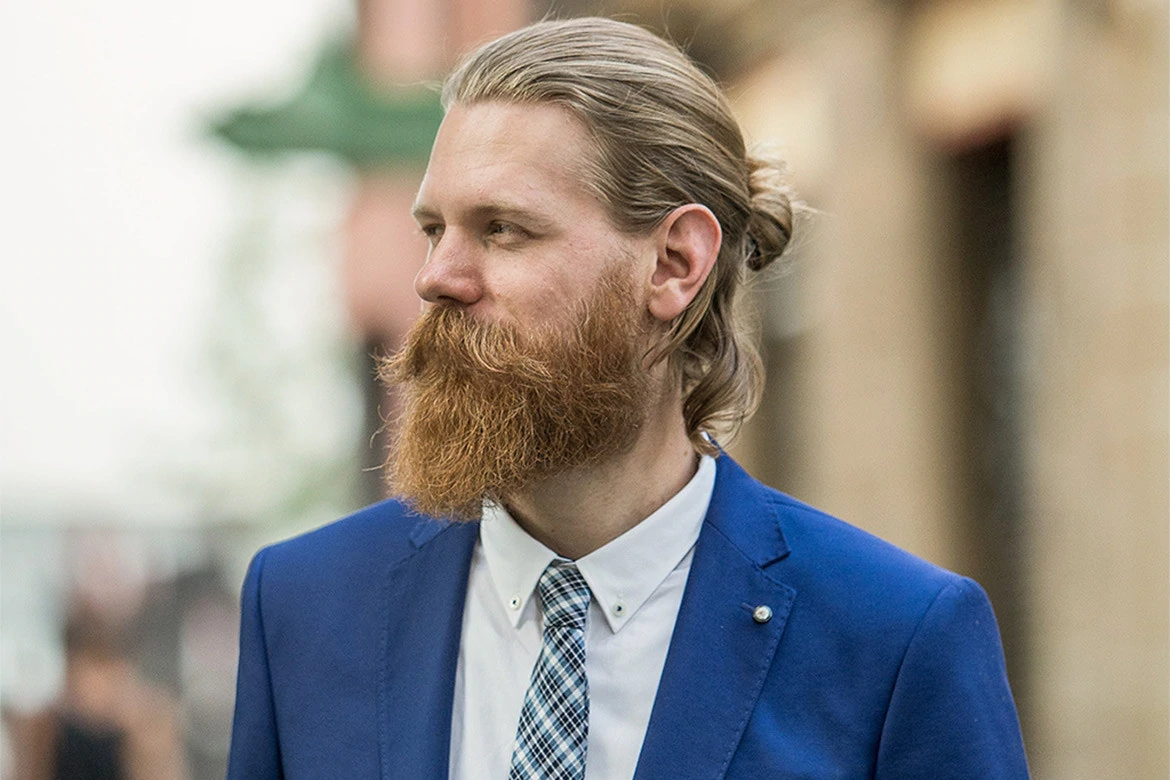 27. Ducktail beard style
This style is perfect for people with round face shapes because it requires the chin hair to grow longer which makes the face look longer. This is usually a thick beard that includes a mustache. This long beard should be often trimmed on the cheeks and let freely on the chin. The average length is between two and four inches and the name comes from the fact that it looks like a ducktail.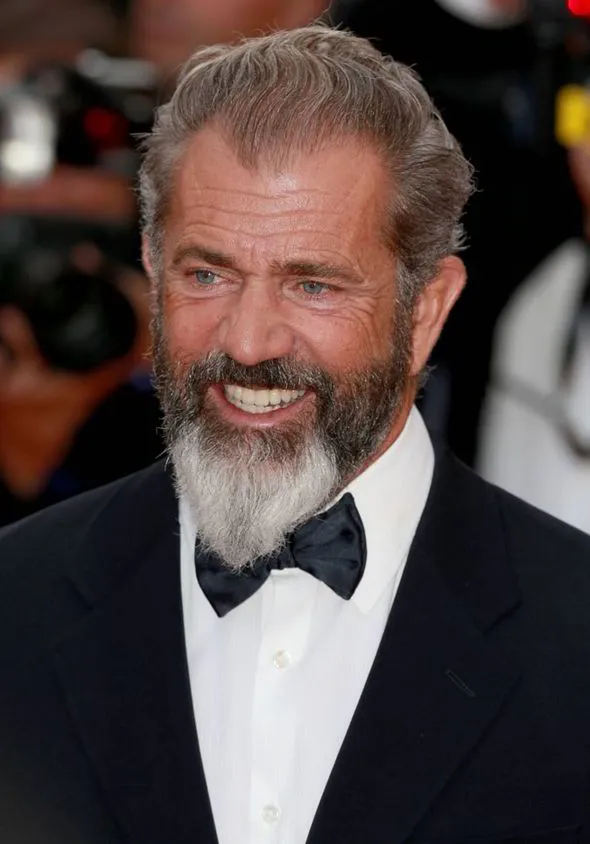 28. Viking beard
Throw away your shaving cream, because this style doesn't require any shaving (at least not for a while). This isn't a trimmed beard either. Much like the Vikings, this long beard is free and in any shape. It should be long enough to be braided and it's the most notable long beard. It suits all face shapes and it takes the longest to grow. You will need around six months to fully grow it so be patient.
In the past, this long beard was considered powerful and it was used to keep the warriors warm.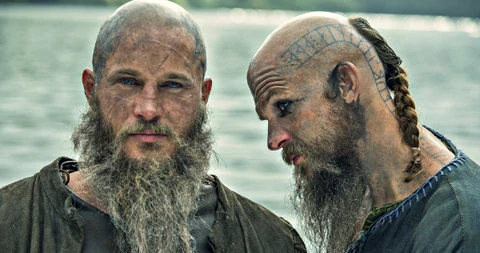 Final Thoughts: Which style is right for you?
The way you chose to groom your beard can be very personal as well as transformational. If this guide has inspired you to give a new look a try – the best way is to just give it a shot while shaving. Perhaps leave your beard to grow for a few days or even a week, and then shave off parts or trim to experiment in the mirror and find a style that makes you feel confident!